At the end of October, I had the opportunity to go to North Carolina for a Guided Writing Retreat hosted by Hope*Writers. It was amazing! The whole trip far exceeded my expectations! Honestly, I think it's taken me a couple weeks to write about it because I kinda want to pretend it isn't over yet. =) I'd been looking forward to it so much, and then it was great! Phew! Such a gift from the Lord.I loved being on my own for a few days. I only had to ask for help twice at the airport on the way there. Ha. Trav sweetly used his beloved points to upgrade me to first class on the way there and back. Dreamy! It was really life giving to be in cooler weather for a few days, and I love North Carolina's beautiful trees that are everywhere.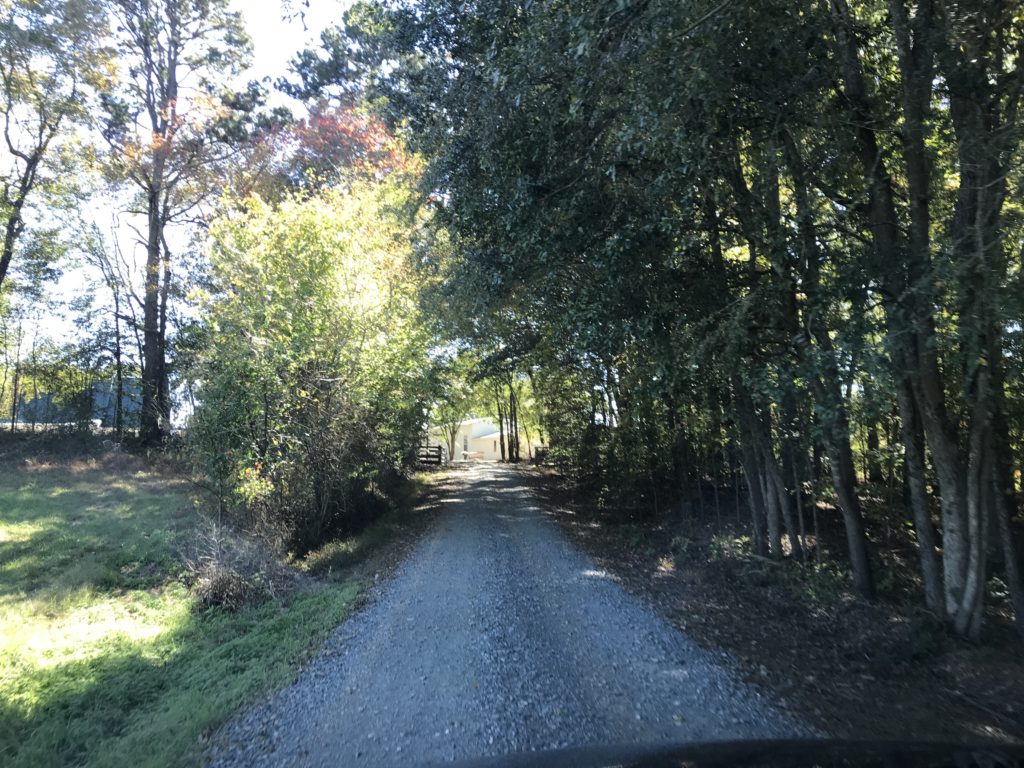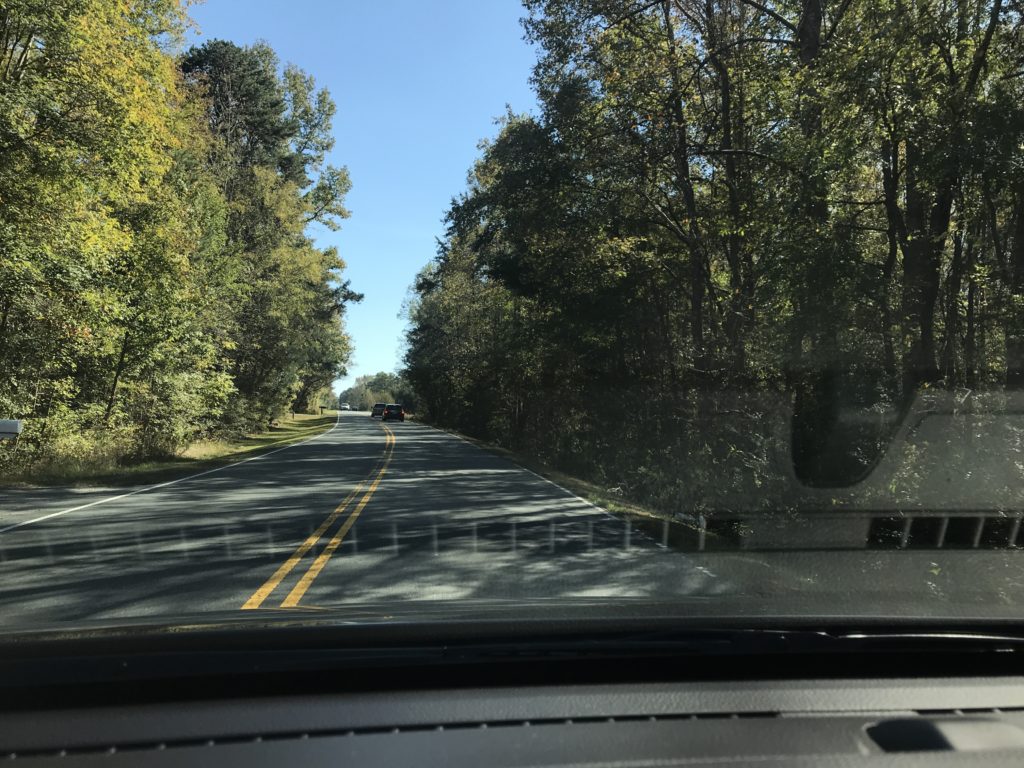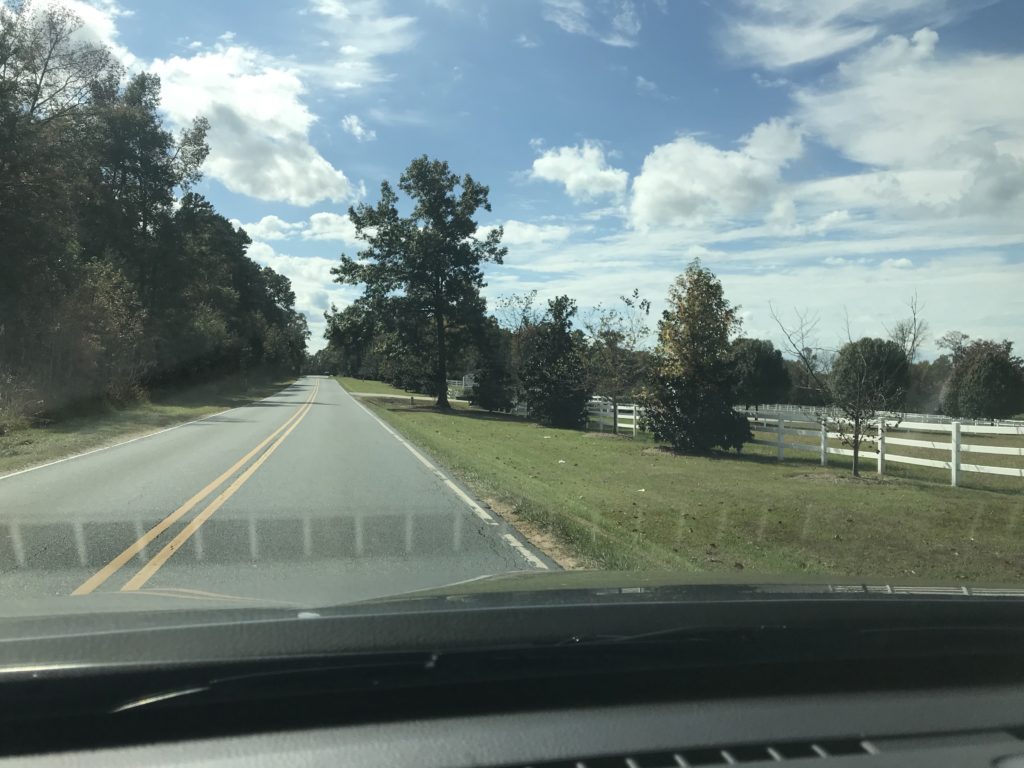 Driving out in the country was so fun and I felt like the whole trip was one deep, calm exhale. I even got to visit with two friends that I haven't seen in a while!
It was called a Guided Writing Retreat because there were teaching sessions like you'd have at a conference (the guided part), and then we also had a whole morning to ourselves for writing (the retreat part). Hope*Writers is an online writing group that I've been in for a couple of years, and the four co-founders each took turns teaching various sessions. I loved getting to learn from them in person, and it was also a treat to meet other Hope*Writers in real life, rather than just seeing their posts in the facebook group.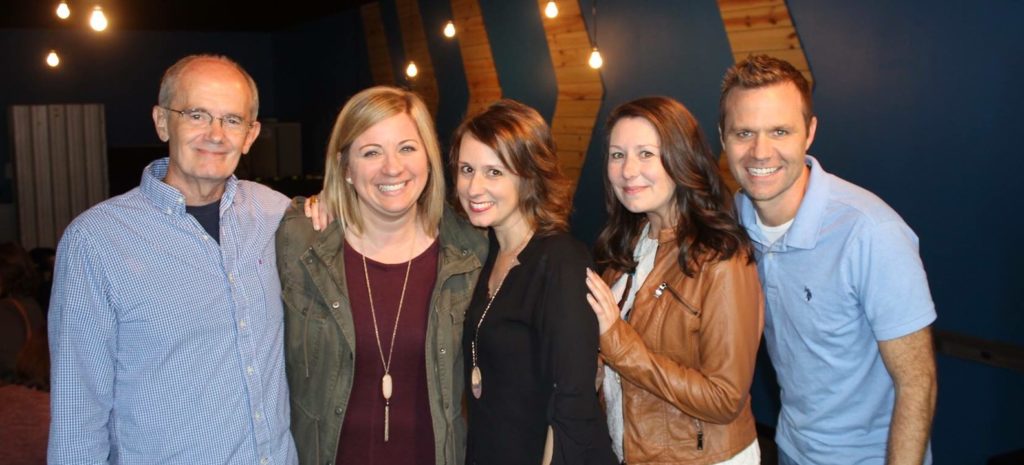 A big focus of the sessions was helping us plan out our writing day well. I walked away with so many simple, yet effective tools for getting past many of the things that keep me from writing and sharing my thoughts. Here are a few things I learned:
Plan sessions– choose an amount of time to work and then do it. 30-40 minute sessions worked well for me. The rule is, you don't have to write during the session, but you aren't allowed to do anything else. =) It totally worked for me!
Plan breaks– choose an amount of time for a break and then take a break! I made a list beforehand of what I could do (and not do) during a break. I didn't check social media at all. I used breaks for stretching, using the rest room, putting on my make-up (I was in my hotel room), and looking at a magazine.
Use a timer– The reason the planned sessions and breaks worked so well is because I set a timer every time I started a new session or break. So many people I talked to had major Aha! moments like I did with the timer suggestion. Like why had this never occurred to us before? Such a genius idea. I used one all the time when I was a teacher, and I occasionally use it at home with my kids. But using it for creative work is new to me. Do you use a timer when you want to stay focused?
Write down clear goals– I went to the retreat knowing that I wanted to write for my @heydatingcoach Instagram account. I wondered if I could write 10 posts. That was my high, reach for it goal. Gary (one of the speakers) asked us to finish the sentence, "I'll be happy with my morning if… " and I said I'd be happy if I got 5 posts written (a little more realistic) and had at least 3 focused sessions. That was another great tip: sometimes it's hard to quantify creative work since you aren't sure how long something will take to make or write. But I can decide to try to stay focused for a certain amount of time. So anyhow, I set some realistic goals and a maybe-if-I-really-go-for-it goal, and I ended up getting 9 (and a half!) posts written! Woo hoo! I'm trying a little experiment to see if I like doing the writing for that account in batches, then find pictures to go with my content, and then schedule the posts throughout the month. So far, it's helped me be more consistent in that space, so I'm excited!
And though I loved learning about writing and putting those things into practice, the very best part of the trip was meeting Emily Freeman and Myquillyn Smith (the Nester). They are Hope*Writer co-founders and are writers that I have followed for a long time. It felt surreal to actually meet them in real life! I kept my expectations low since I wasn't sure if I'd connect with them in real life like I do on the internet (ya never know!), but they were even more warm, fun, and gracious than I expected. Emily has become an online spiritual director of sorts for me, and it was such a gift to get to chat with her and thank her for her writing.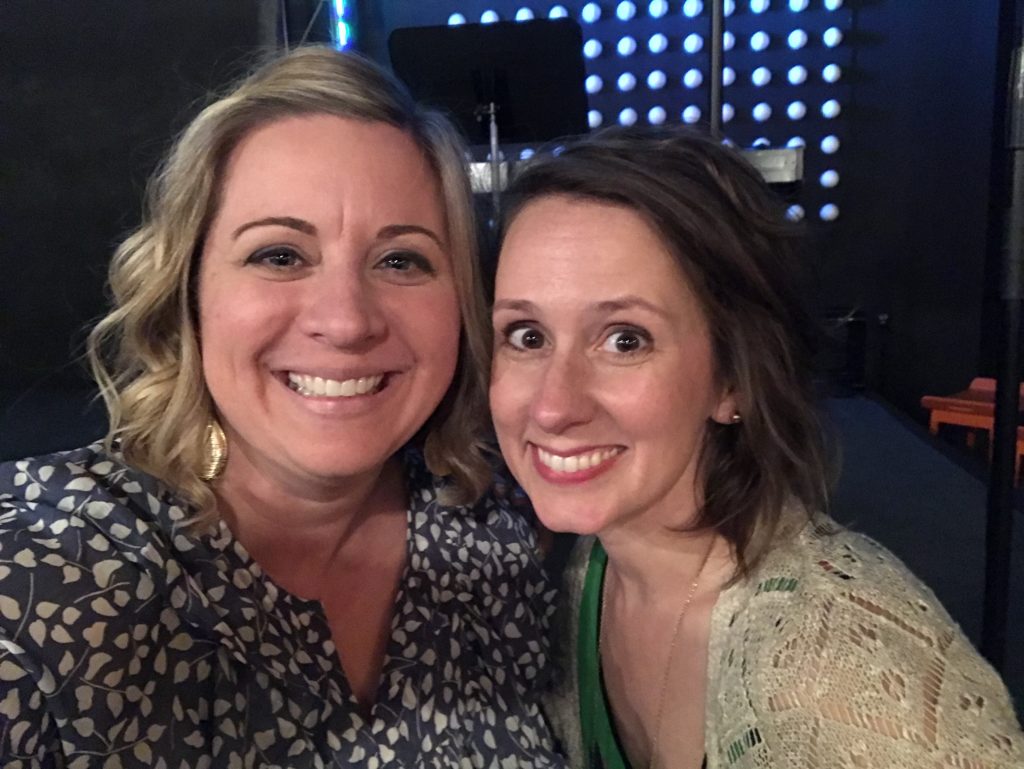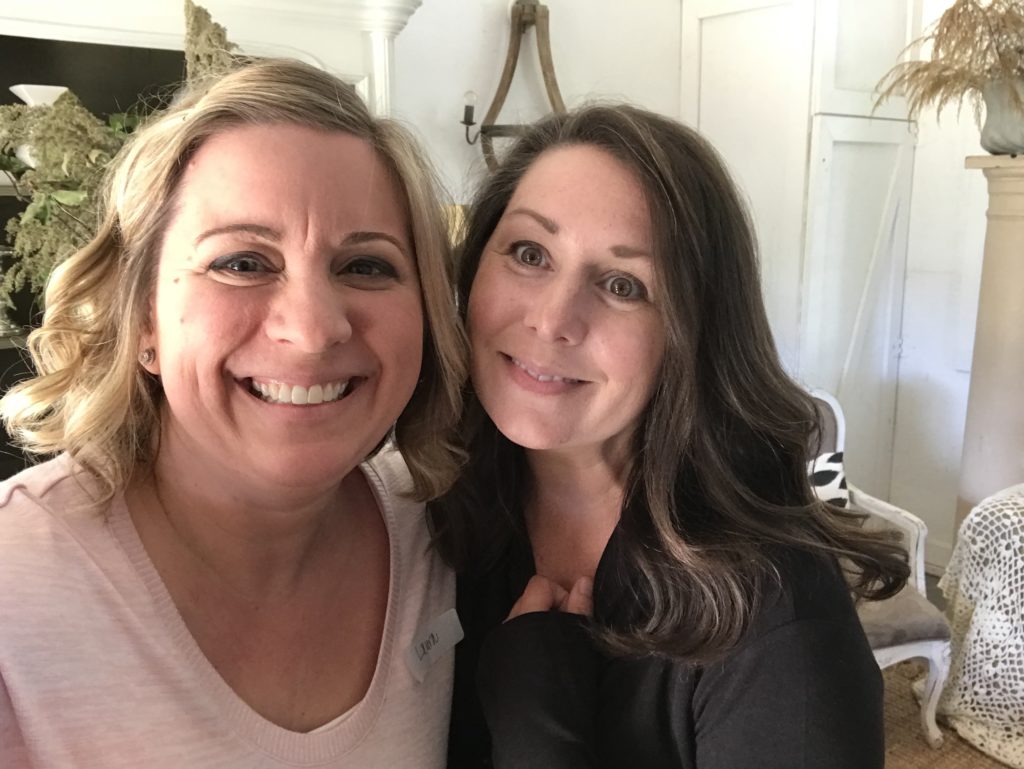 I went to a pretreat session at Myquillyn's home, and IT WAS AMAZING. =) She writes about decorating your home, creativity, and being a maker, so it was suuuuper fun to see her home in real life. She lives out in the country outside of Charlotte, and she has a barn that she and her husband converted into an event space. I've seen its transformation on her blog, and I could not stop smiling when I was actually there.
There was just a small group of 10 of us at the pretreat session, so we had lots of time to get to know each other. Myquillyn gave us some quiet time to walk around her property, look through the amazing books she has stacked around the barn, and journal for a bit as we started out the retreat. Then she gave a short talk on creativity (loved it!) and we ended the time by making a pretty wall hanging with yarn and felt. My soul was just filled on up to the brim at that point. Here's a little slideshow of pictures…
This slideshow requires JavaScript.
Just being in the barn was remarkably inspiring. Myquillyn hits this amazing balance of paying great attention to detail, yet without being fussy. Her motto is "It doesn't have to be perfect to be beautiful" and she truly lives that out in the way she welcomes people into her home. I felt like things had been prepared for us in advance and intentional thought went into how and why she decorated her home and the barn, but she didn't go overboard. I was reminded of how much I love hostessing and hospitality. I may have texted Trav to ask if we can build a barn in the backyard. He may have said no. =) But meeting Myquillyn, being in her home, and reading her wonderful book (finally did that just before I went on the trip!) was such a great way for me to get inspired as Trav and I start our big home renovation. I had time to remind myself of why we're fixing up our house and how I want our home to feel for our family and friends.
Have I gushed enough yet about how thankful I am for this trip? IT WAS SO GREAT, Y'ALL. I have more thoughts, but I'll stop here. =) These days, my creativity shows itself in how I mother, how I care for my home, and in my writing. It was lovely to have a few days to have intentional time to rest and write and remember what some of my favorite things are. If you have a chance to give time to your creative endeavors in the coming weeks, go for it! You'll be so glad you did.