This has been a hard week so far. The last few weeks (since before Christmas, really) have been busy. So, I'm tired. And Savannah is not quite herself right now. She is normally quite content and happy, but she's been super fussy the last few days. I totally get why. She's teething, so her little mouth probably hurts. She is almost crawling. Like you can see in her eyes her desire to move around, but she doesn't quite know how to do it yet. So close. Must be so frustrating. She's learning so many new things. And learning new things can be a lot of work and make you tired. And fussy.
I don't know if you've hung out with a fussy baby all day before, but for me, it's not awesome. It's hard to hear Savvy feeling so upset, and I want to help her. And truth be told, whining is just annoying. So, I'm dealing with these days in two ways. First, I've just decided that it's a hard week. I lowered my expectations. I decided I needed some (i.e. a lot of) time on the couch with some t.v. during nap time. And secondly, I've been looking for the grace. The moments when God reminds me that he is near and that he sees me. And here's what I've found so far…
I left bright and early on Monday morning to spend the day at my parents' house to help paint their guest room. I was about to drive away when I stopped because I had this feeling I had forgotten something. Then I remembered that my coffee cup was sitting on the table inside, so I ran in and got it. Grace.
Monday turned out to be A Day When Everything is Hard. And by lunchtime, I started laughing at the stupid and clumsy things I kept doing. Laughter is grace.
Savannah started clapping this week! It is amazingly adorable! Grace.
She also started saying, "Ba, ba, ba, ba, ba!" I've been waiting for those hard consonant sounds! I smile every time she does it. Grace.
I've had moments when I've been kind and understanding this week, and moments when I've been irritable and despairing. And in all those moments, God loves me. I'm in Christ. Grace.
We have amazing neighbors. Grace.
A dear friend (Hi Charissa!) made me a delicious dinner tonight as a belated birthday gift. Dinner and good conversation with a friend that still loves my baby when she's fussy. Grace.
While driving home tonight, Savannah was fussy (shocker!) and then full on crying no matter how much I talked or sang to her (even when I tried vintage Amy Grant! gasp!). She threw her favorite toy out of her carseat (I don't know if it was an accident or if she was super ticked) and it fell to where I couldn't reach it. In a desperate and/or genius moment at the next red light, I handed her an empty water bottle. Cue the silence. The beautiful and golden silence. She was happy. I was happy. She didn't make a peep the rest of the car ride home. She carried it inside. She only let go with one hand to hold her bottle in the other hand. And we got to sit together and just look at each other. Grace.
That sweet face. Grace.
She seemed so attached to the water bottle that I let her take it to bed. Trav got home and asked if I'd removed the bottle cap. Nope! Dads who think about choking hazards are grace.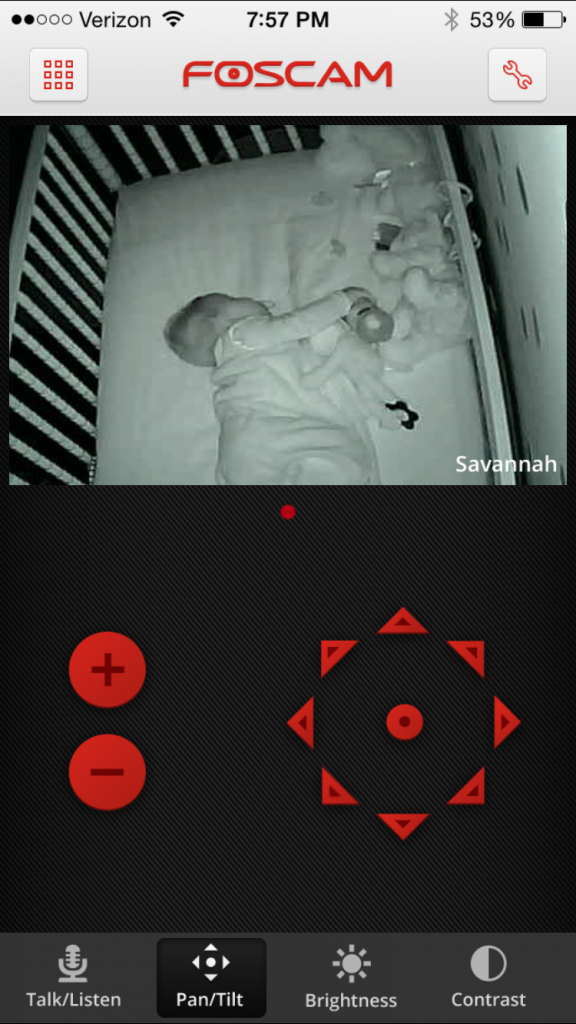 I got inspired to write tonight. Then I followed through and did it. And I'm choosing not to be a perfectionist, because that's what keeps me from writing more often. For instance, I know I started too many sentences with the word "and". And used too many parenthetical references (see what I did there? And here?). Letting myself make mistakes. Grace.
So what did grace look like for you this week? A laugh? A sound? A water bottle?