Savannah is 8 months old as of February 1st! Her sweet disposition seems to just keep getting sweeter. She's quite content to play on her own or be with people, although we're pretty sure she'd choose time with people over any other activity. She gets upset if it's time to go to sleep or if she's about to get a new tooth (she's got 4 already!). She sleeps through the night and has settled into two naps each day- though getting her naps figured out has been quite a process over the last few months. But we made it! Until the next transition, of course. 😉 We're proud of her for how she's learned how to fall asleep on her own. She's eating purees really well, and she's recently figured out how to eat little cereal puffs. Savvy is clapping, saying, "Ba, ba, ba, ba, ba!", bouncing, bouncing, bouncing, and playing peek-a-boo. She likes to stand on the couch and look out the window.
Gladys, the happy monkey, is still her BFF.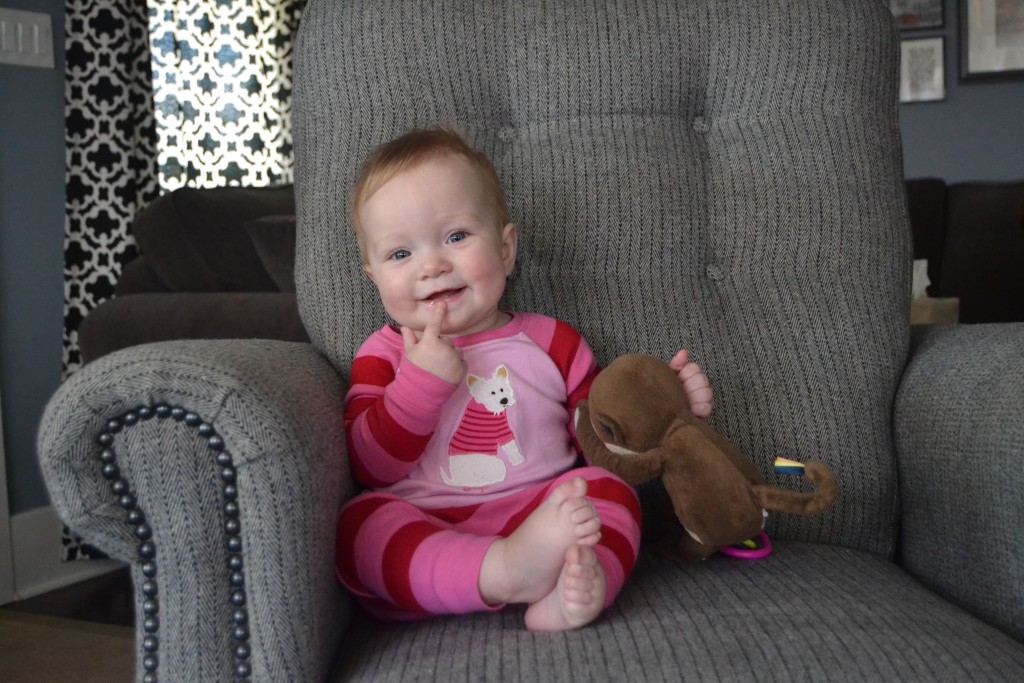 I love when she crosses her ankles…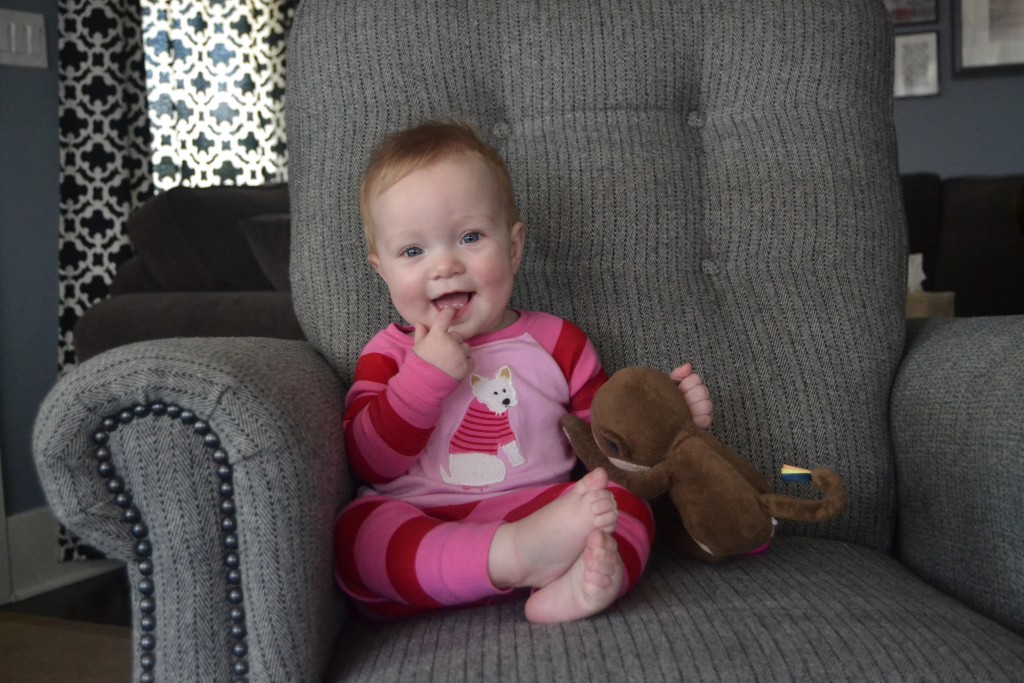 …or sits up straight with her hand on her leg.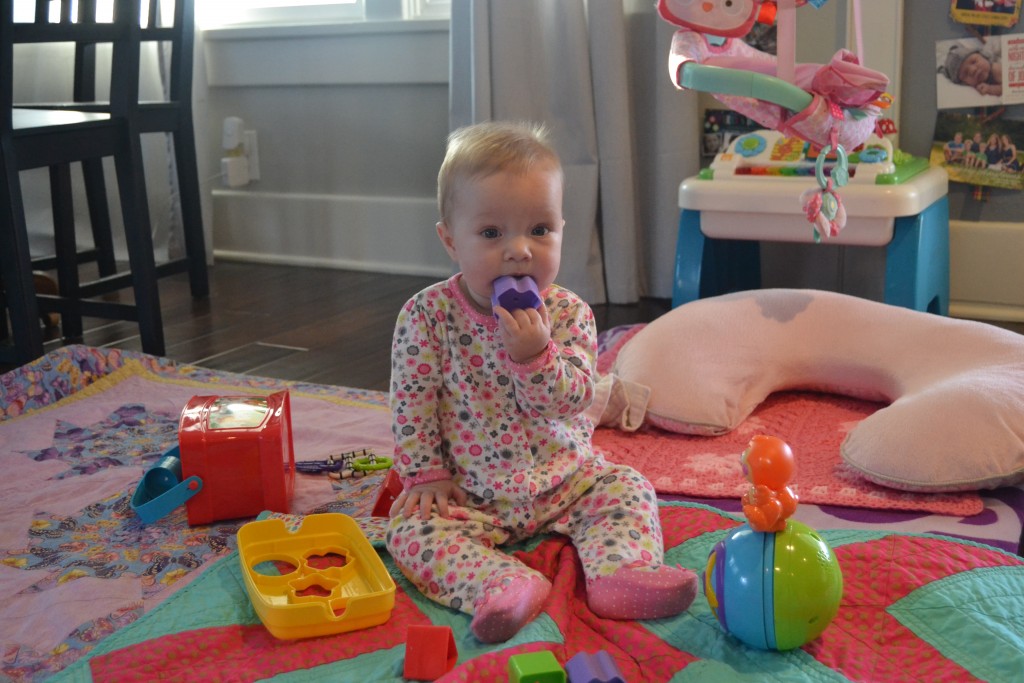 She thinks Daddy is super fun, too.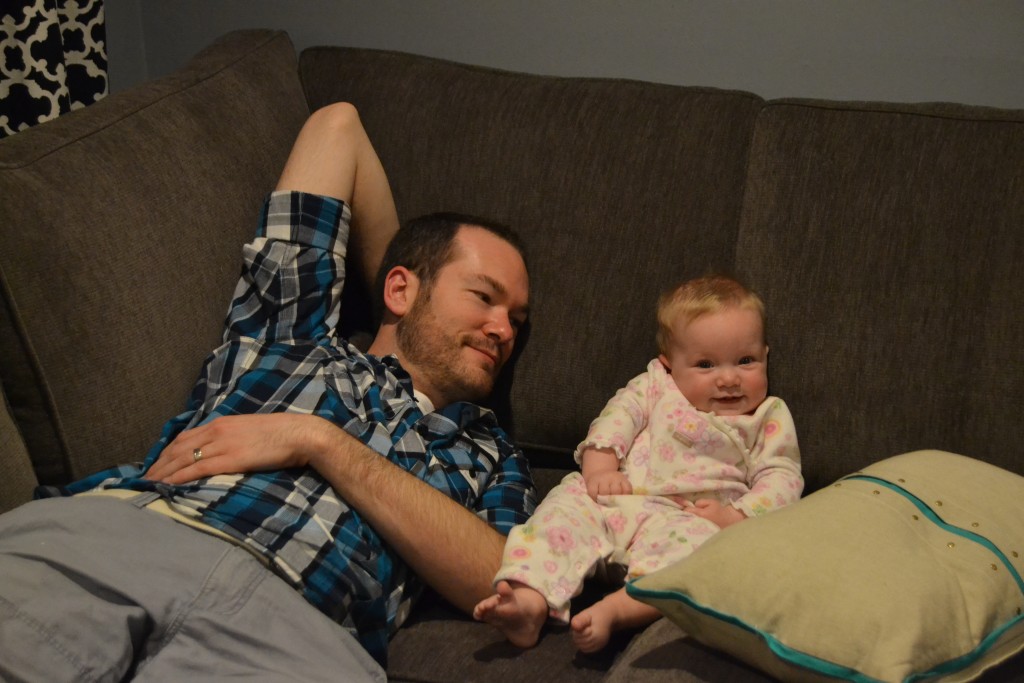 We took some pictures out front a couple of weeks ago. I'm calling it the Camellia Session.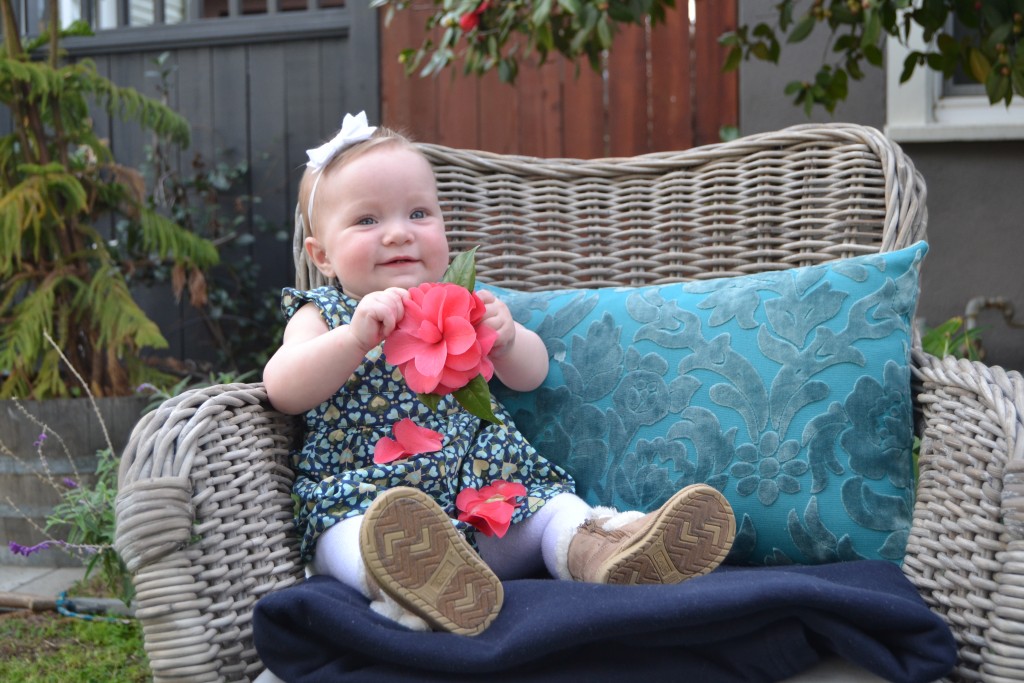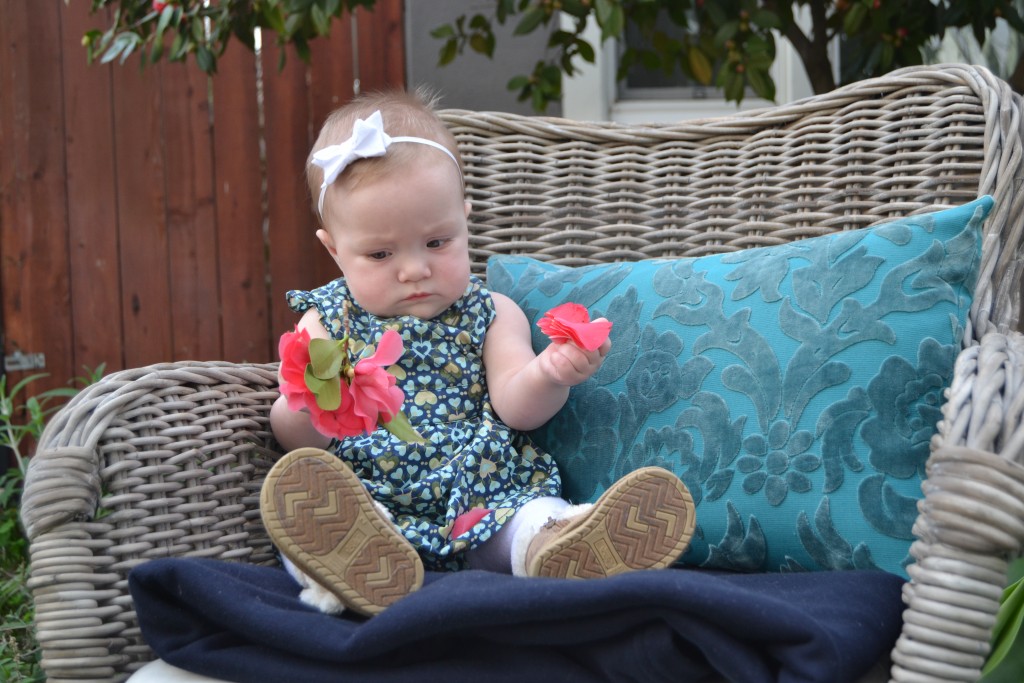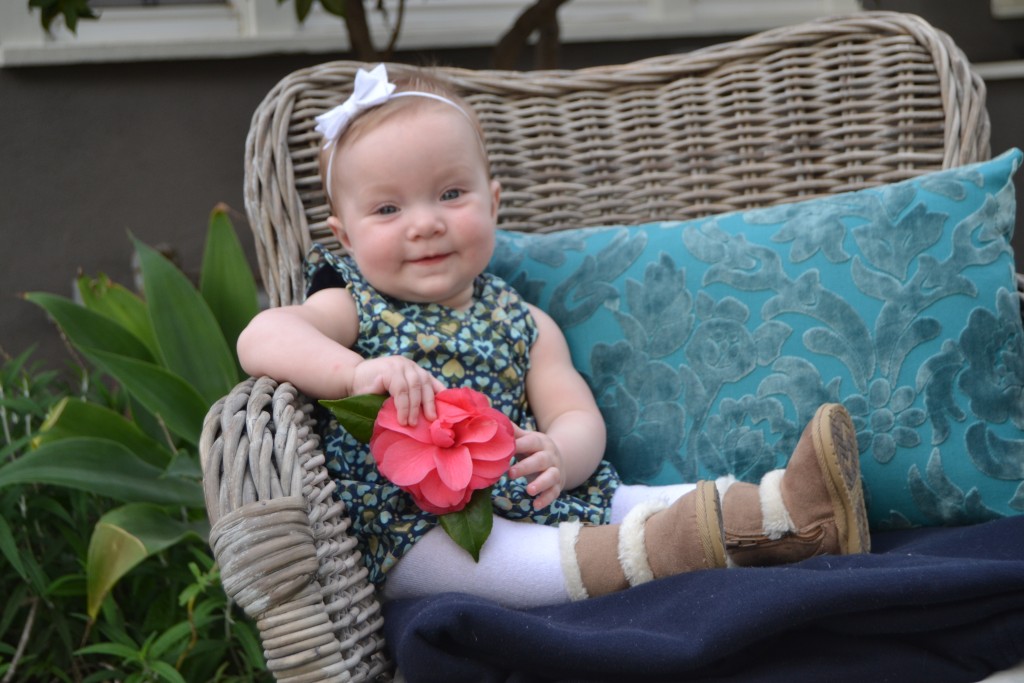 Sleepy stare…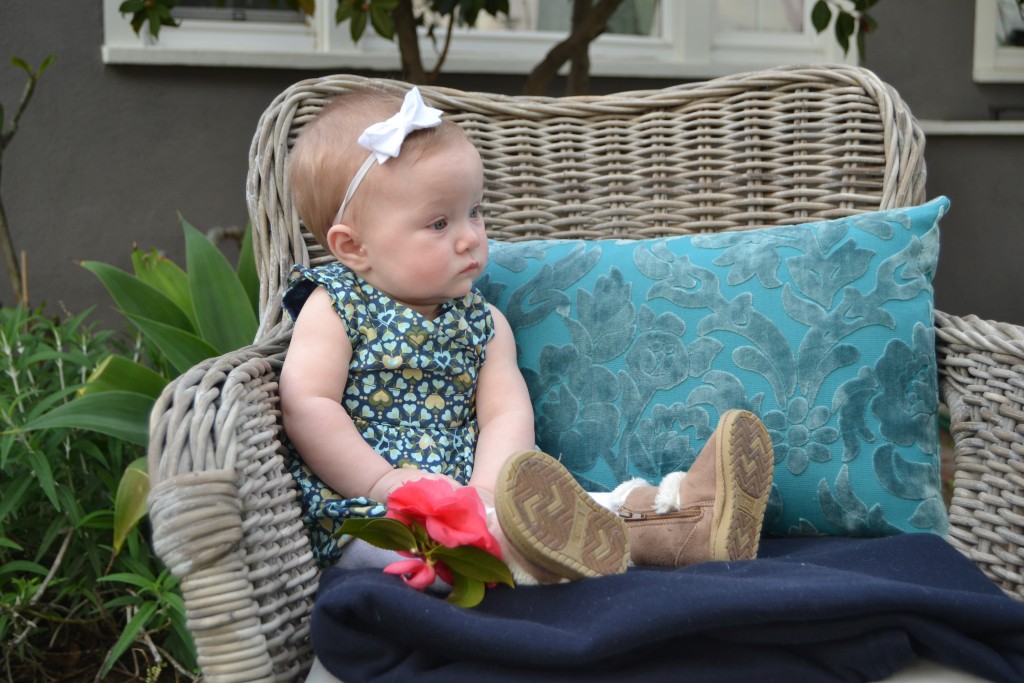 Bye, bye bow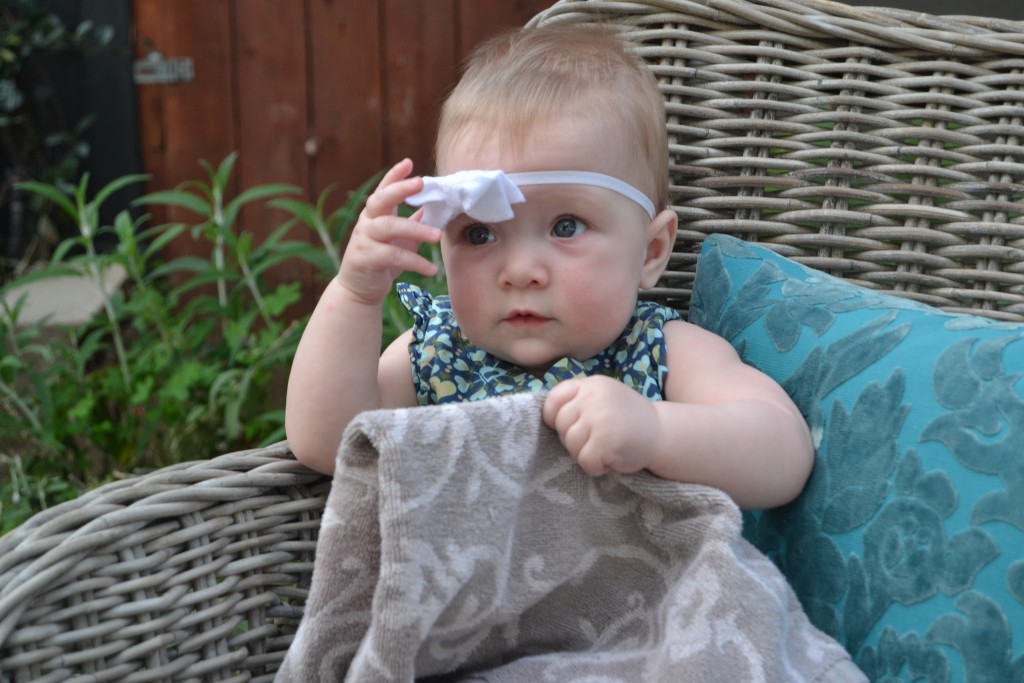 Her little arms- gah! And teeth!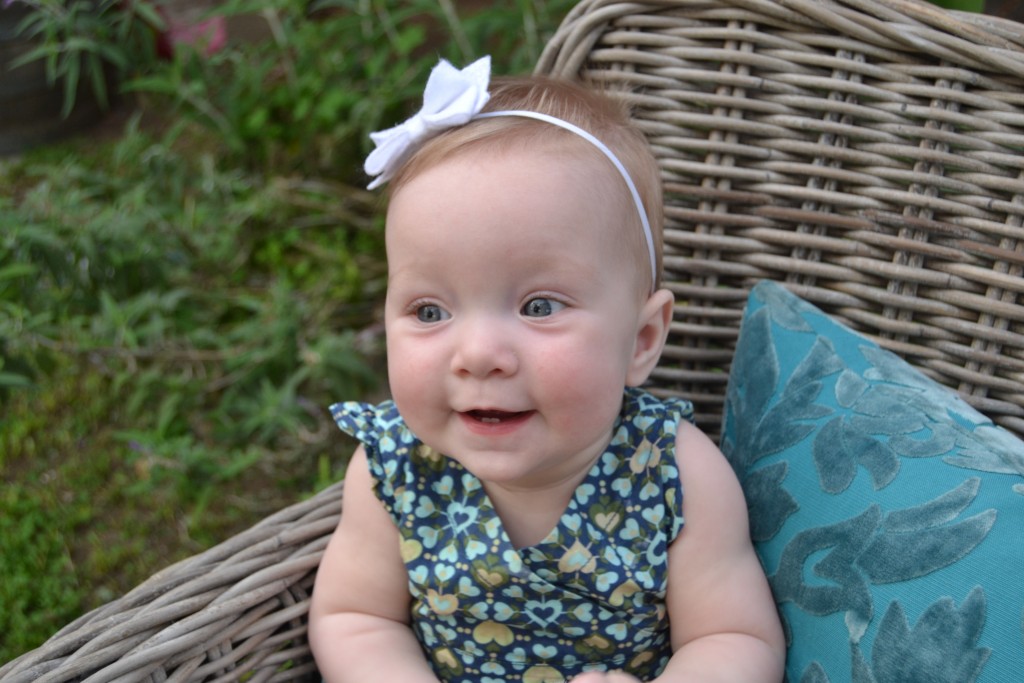 Bunny mustache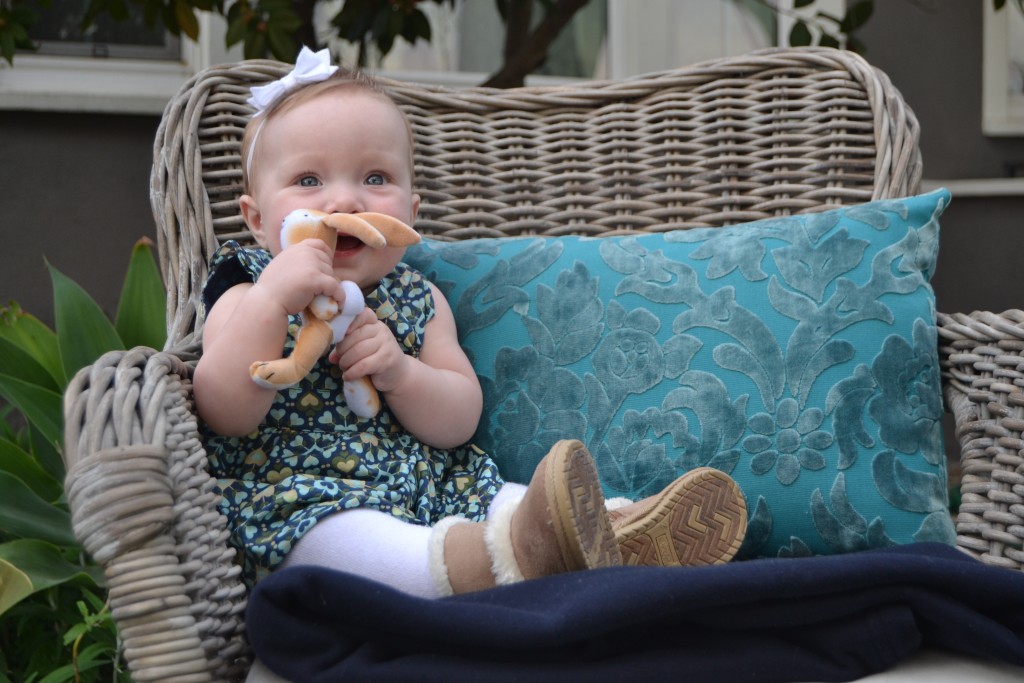 Daddy has been helping her get used to the idea of crawling. She seems excited about it, but is only able to turn around and scoot a few inches at a time.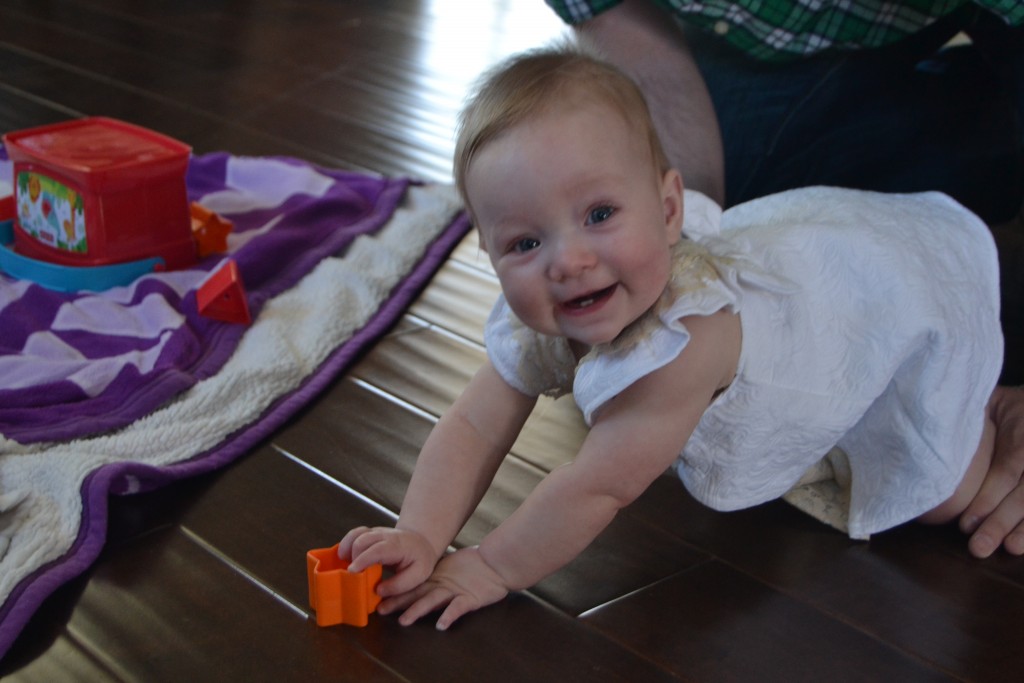 Savvy is buddies with our neighbor-friends. She especially likes it when Van puts on some sort of silly show.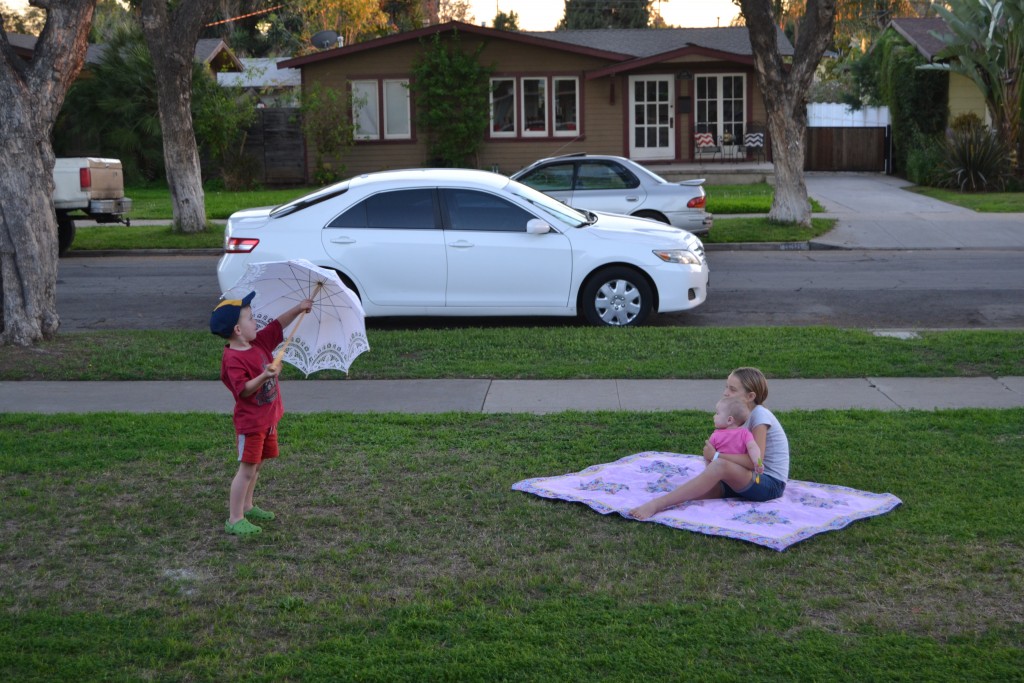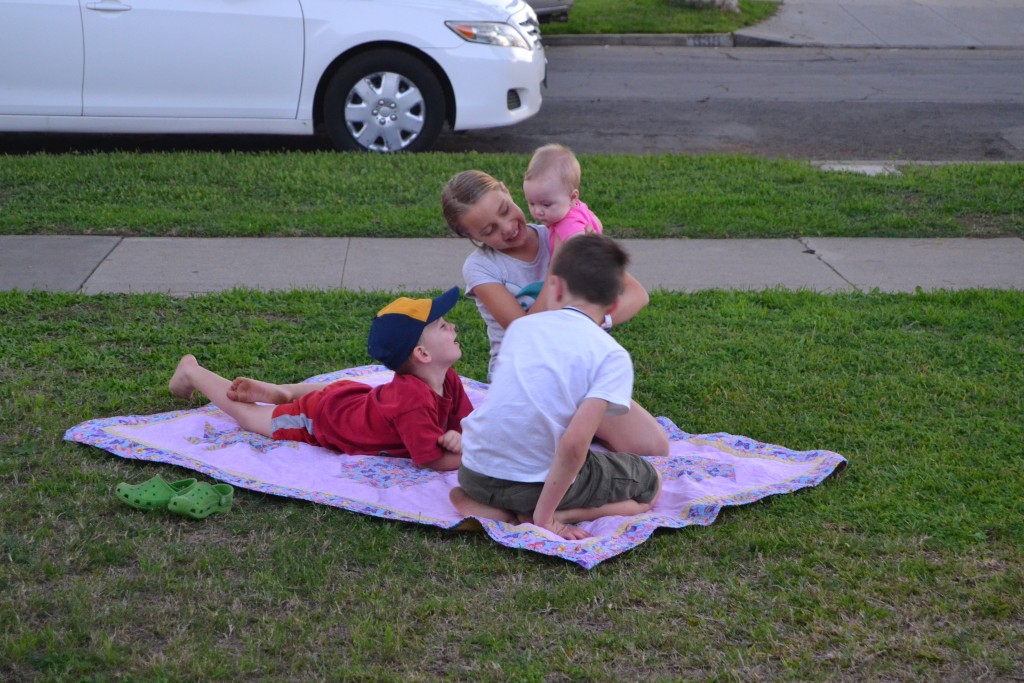 EVERYTHING goes in her mouth. And I love how she's getting a lot of new hair, so she's very fluffy.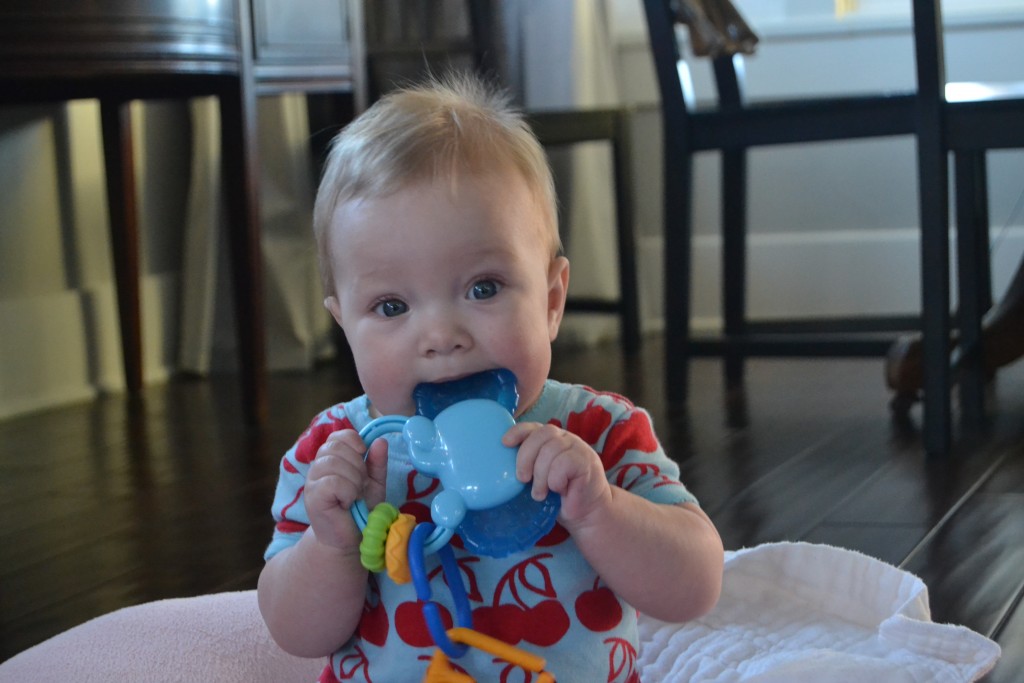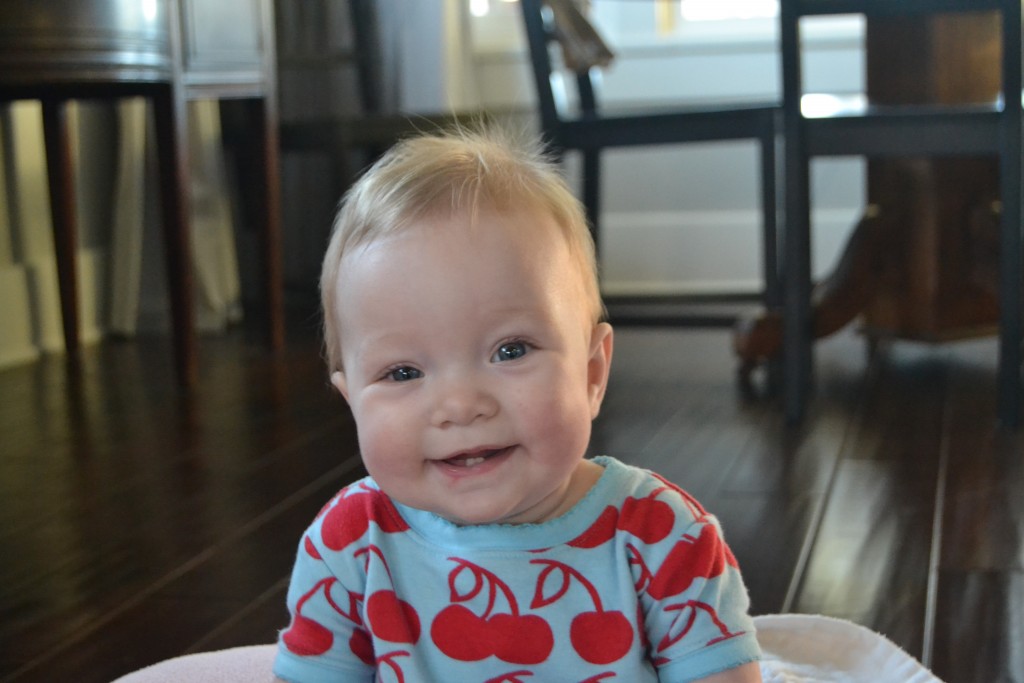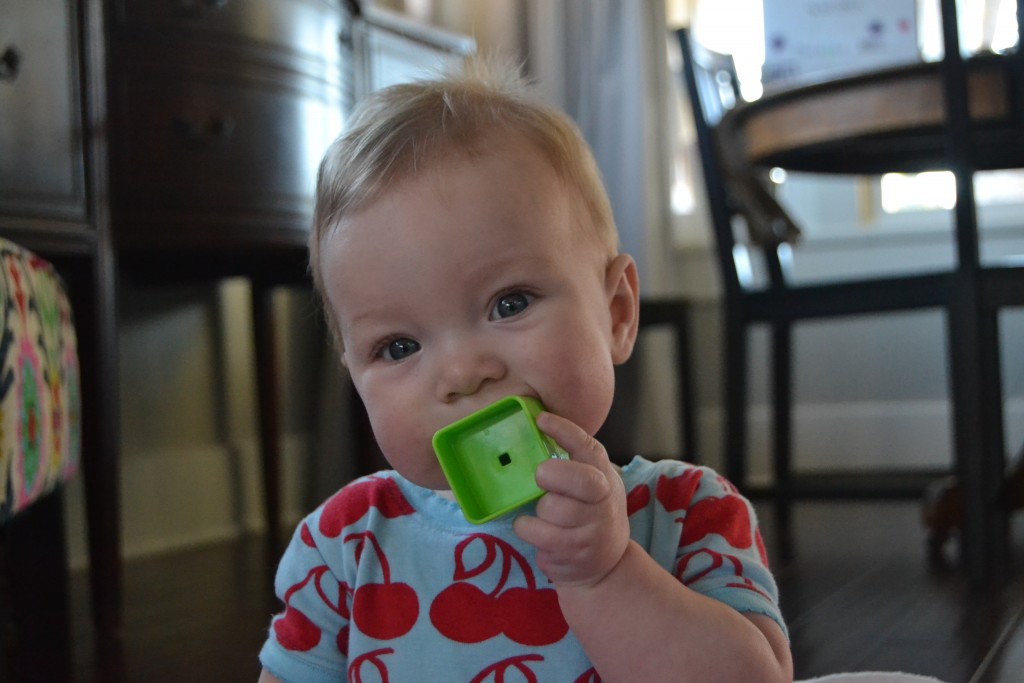 Scooting backwards…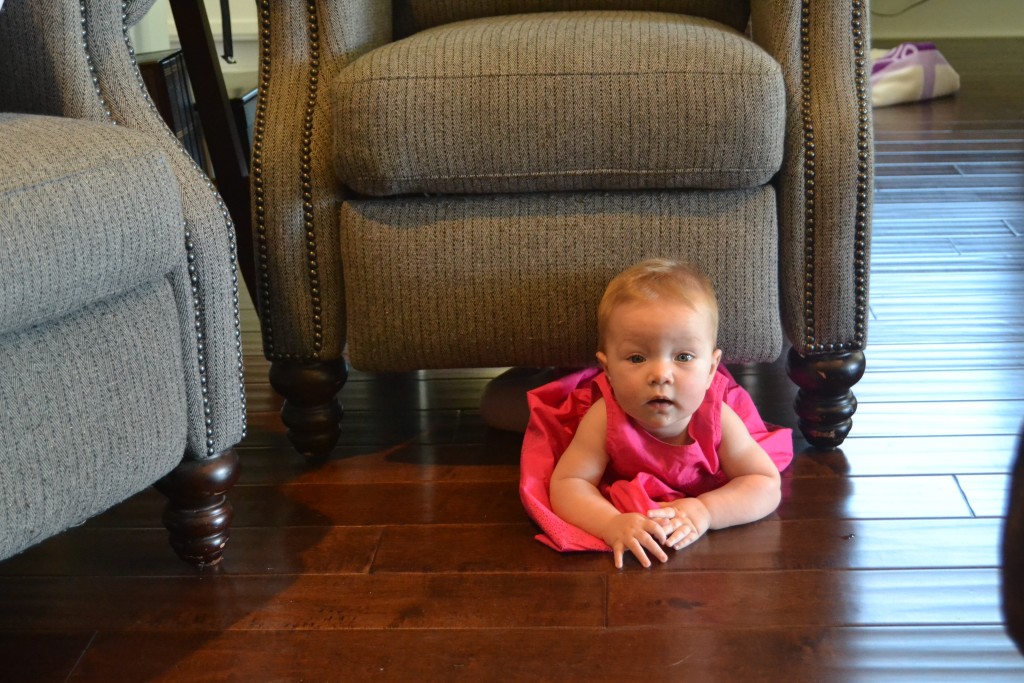 She loves having a second spoon to hold during meals.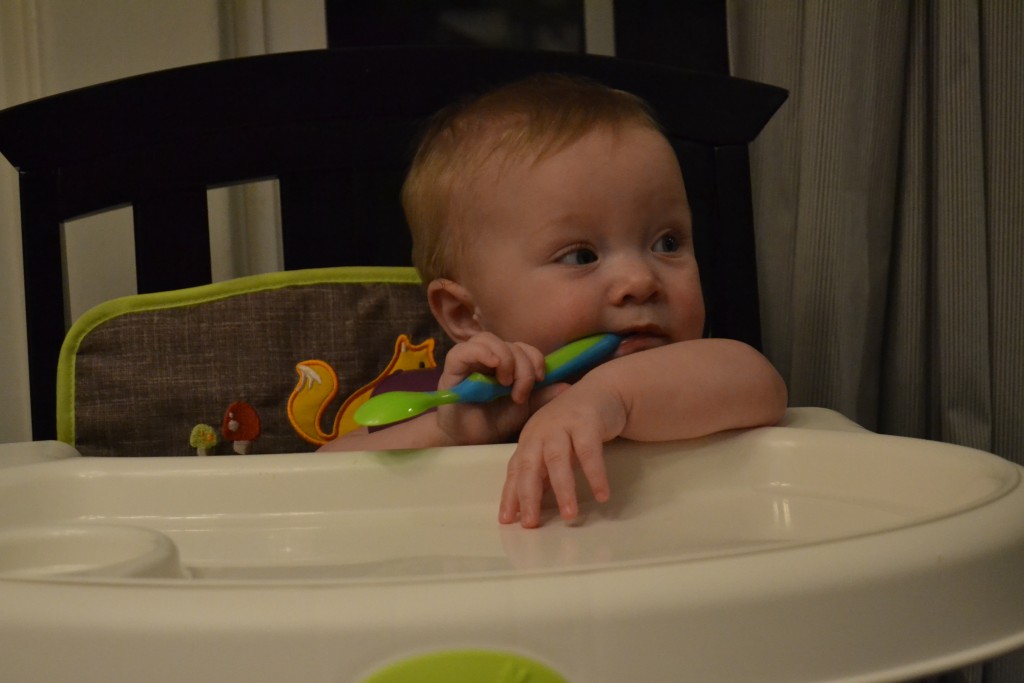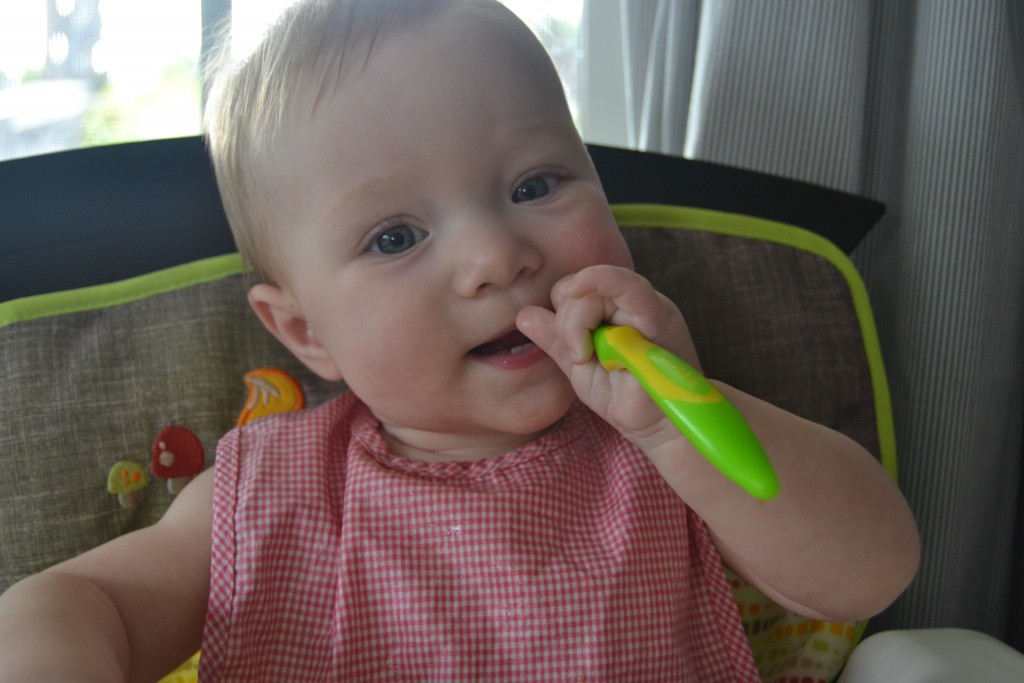 We love our girl!