Phase 2 is the kitchen and breakfast/utility room. Never in my wildest dreams did I imagine that I would get to re-do an entire kitchen. I'm having to pinch myself!
The wall that goes through the middle of this space (in the pic below) will be removed. The entire room will be gutted, so we'll just be left with a blank slate. Our desire is to put in a kitchen that fits in with the craftsman style, but is beautifully up-dated.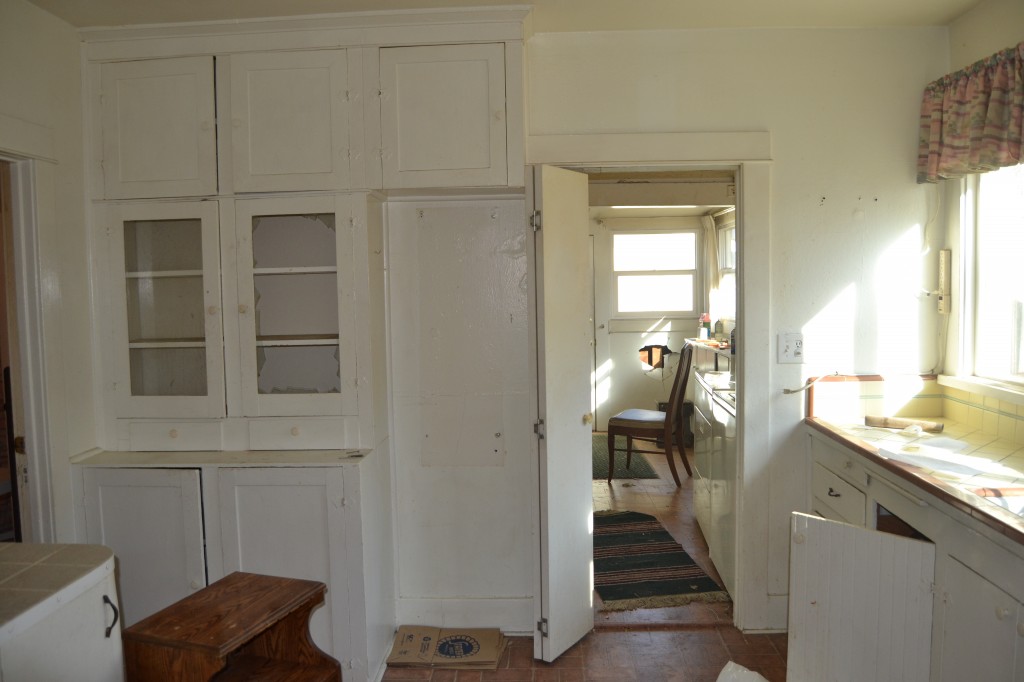 We love all the windows.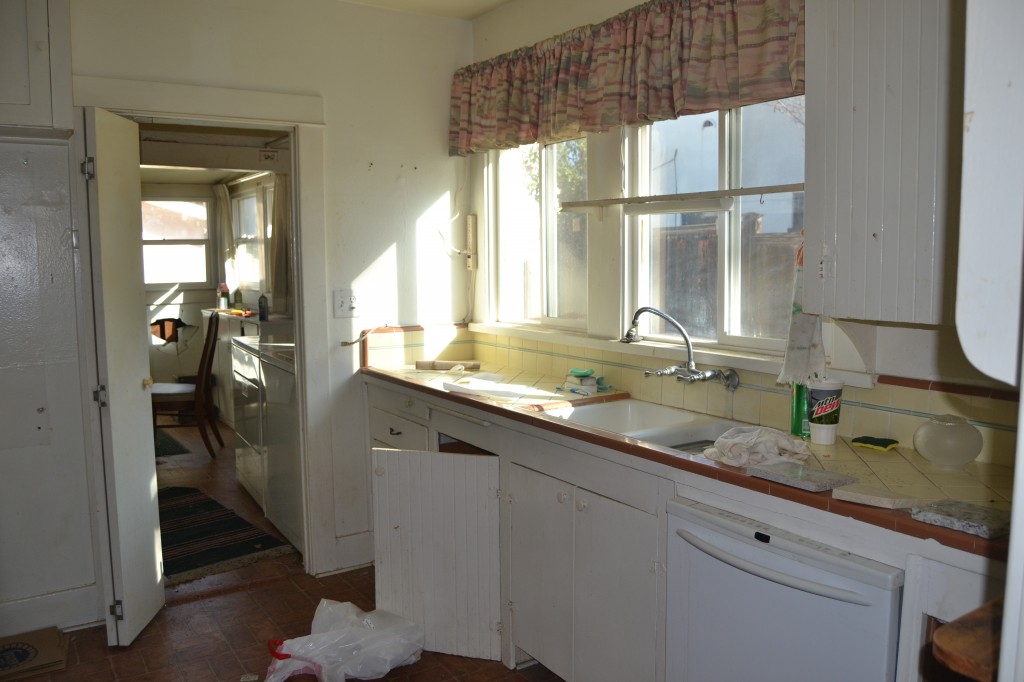 That door leads into another bedroom, but we'll be removing the doorway to create more wall space in both rooms.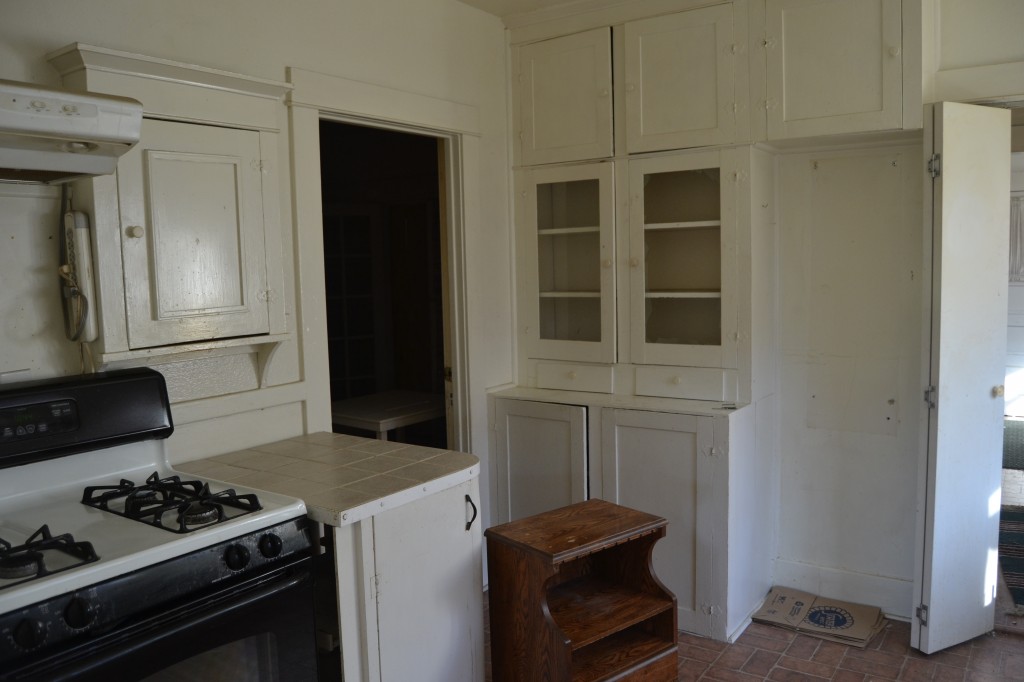 There's the doorway into the dining room that will be enlarged.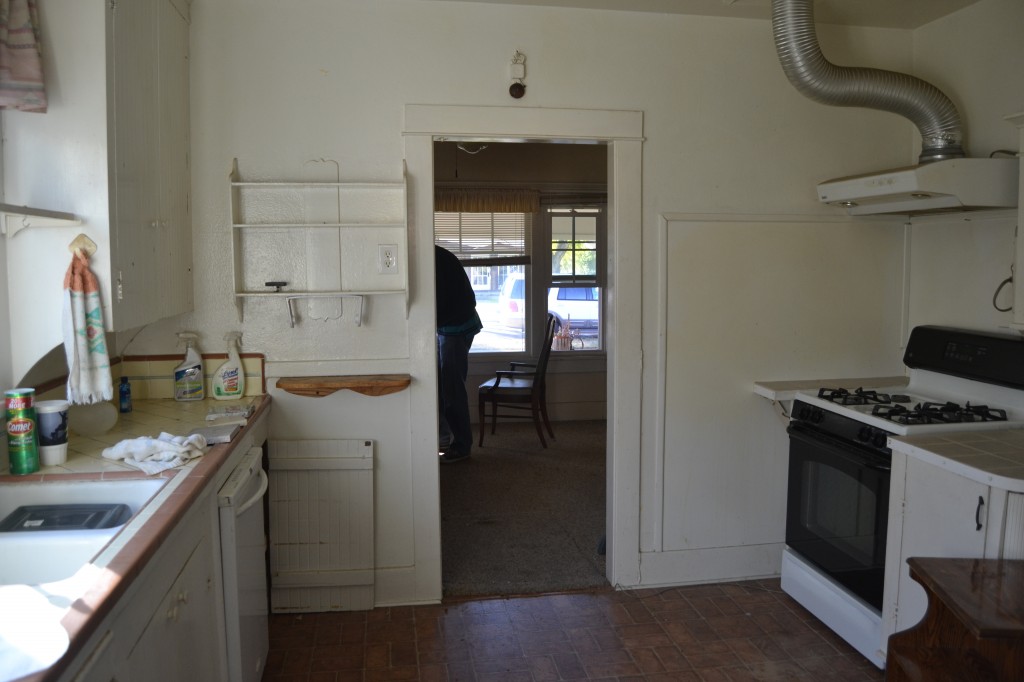 Here's the utility room by the back door. Lovely hole in the wall. This pic just barely shows a doorway on the far left- it leads to the weird added on space. That doorway will be removed. This space will be a laundry room, mud room, and maybe a spot for a small breakfast table.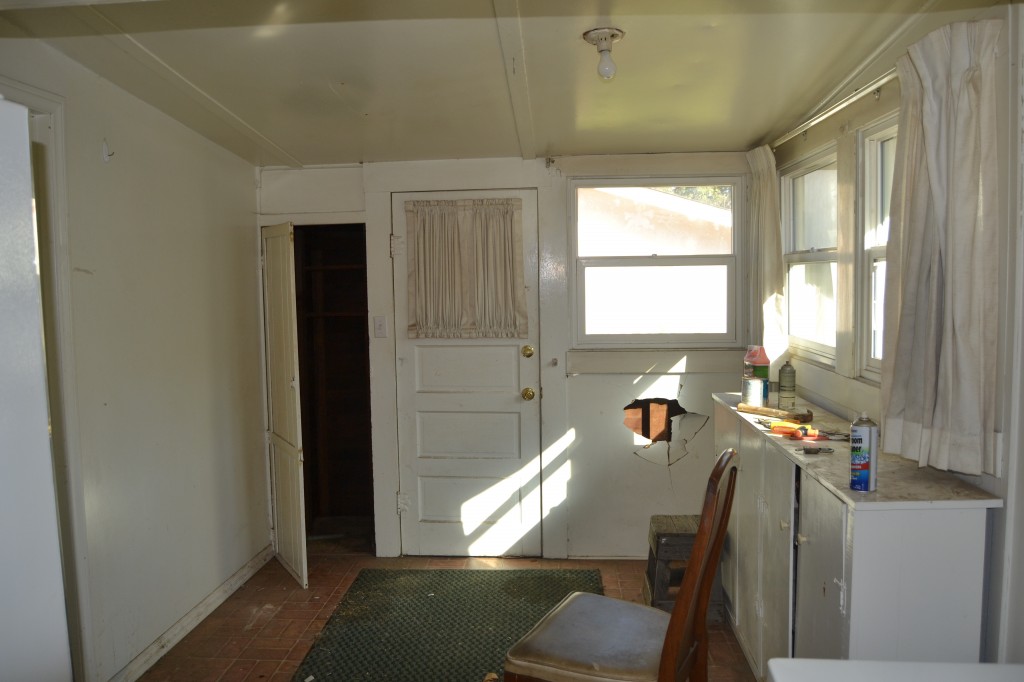 Now I'm standing at the back door, looking back into the kitchen. You can see how the fridge is back in this awkward space because it doesn't fit in the official kitchen. I'm super excited to see that wall removed!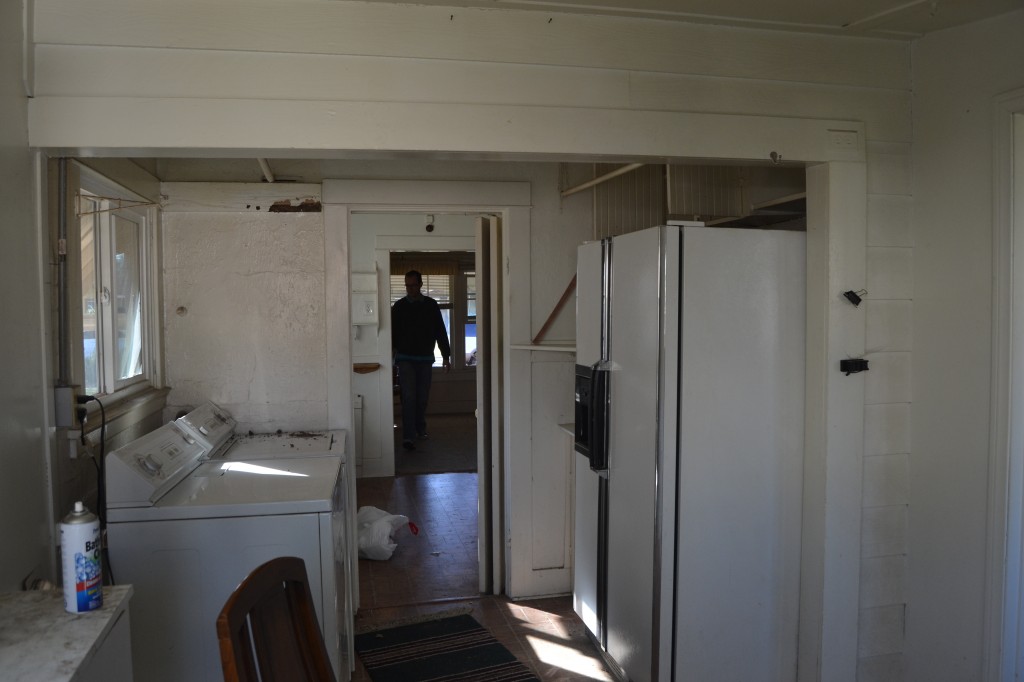 Escrow closes in the morning, and demo starts asap! Woo hoo!