Trav and I celebrated our 5th wedding anniversary on June 2nd! I thought I'd take time to think back on our wedding day, reflect on our marriage, and shamelessly post wedding pictures. =)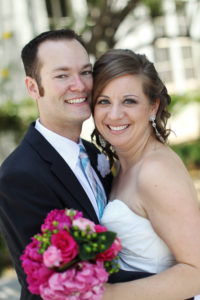 Yes, we had 24 people in our wedding party. Some people collect stamps or teacups. We collect people. Can't stop, won't stop. We are so honored to call each of these dear ones our friends!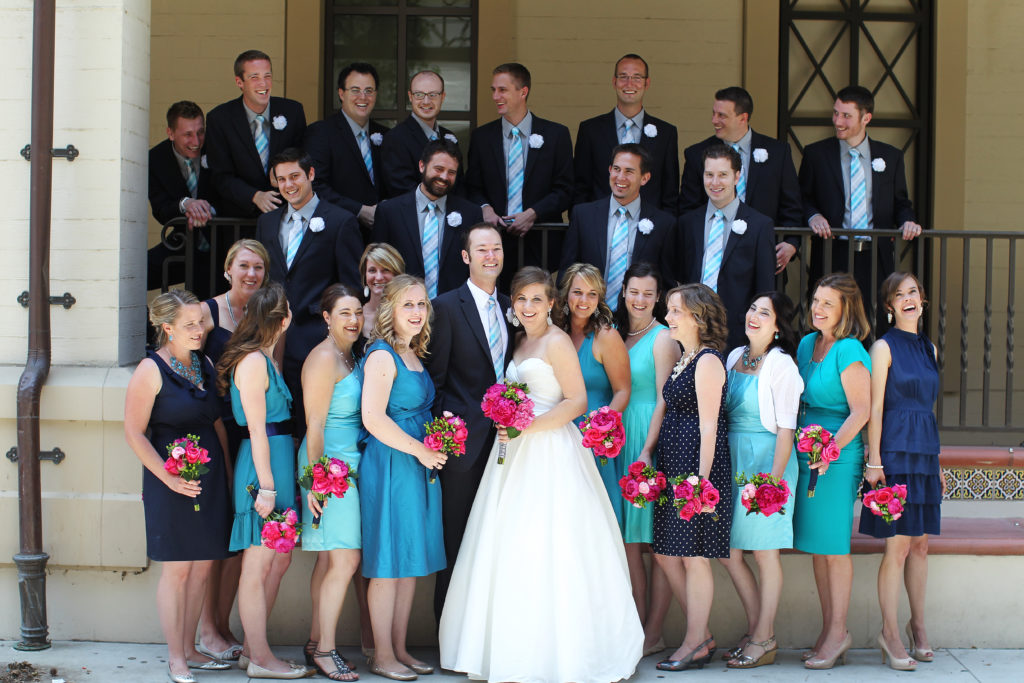 My dress had pockets! I love it so much still.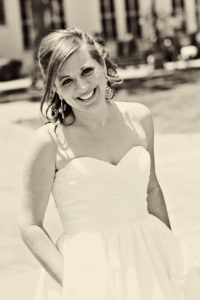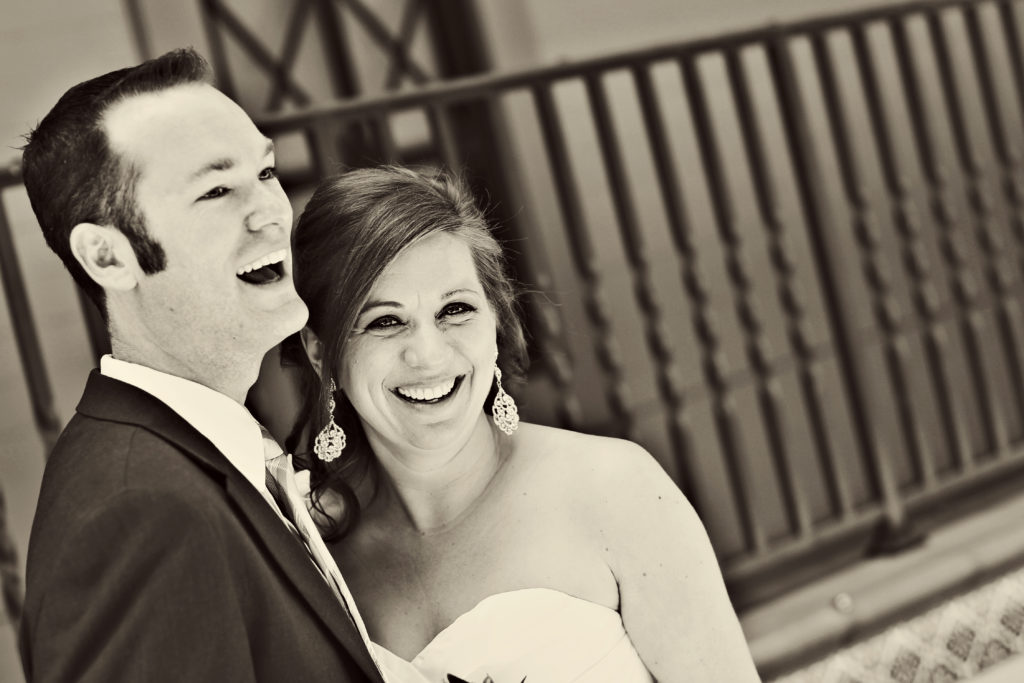 High five again and again to our photographer Andre Niesing for making us look real pretty and fitting all our people into amazing shots.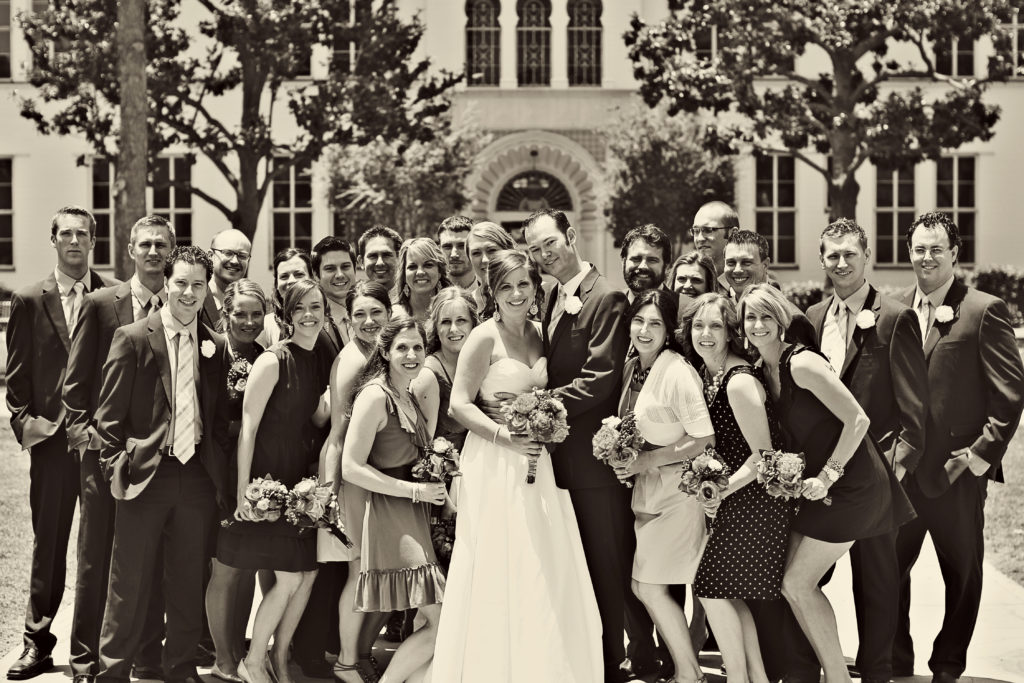 My two favorite men. My dad's speech at our reception was one of my favorite moments.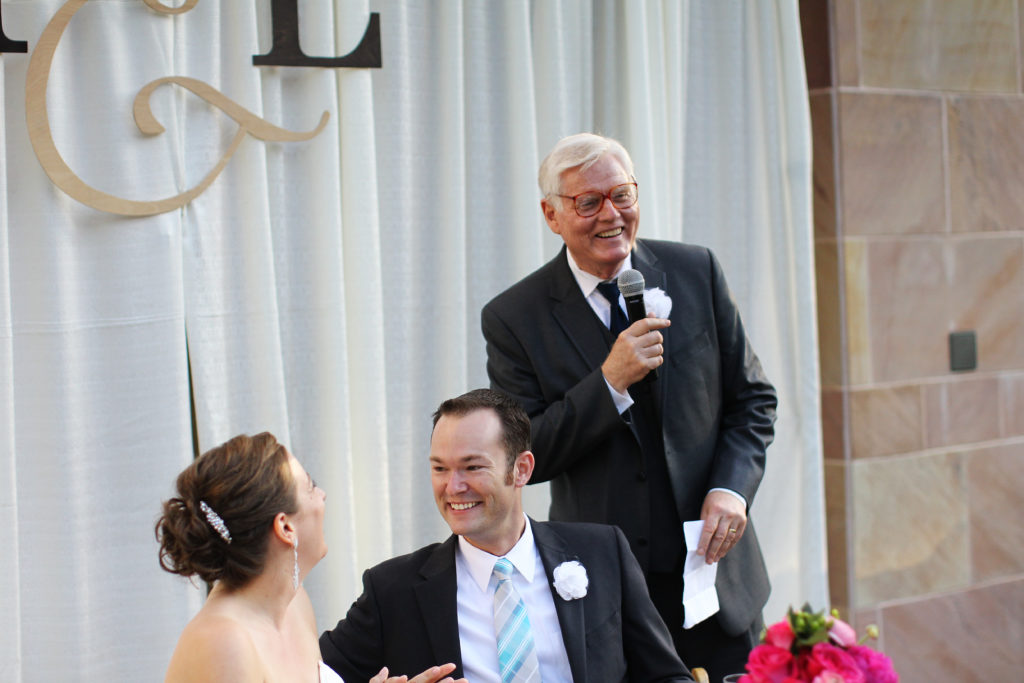 Our wedding day was the most fun and lovely day of my life. Here's a brain dump of a bunch of random things I remember from the day:
*I remember feeling extremely thankful for my girlfriends and family as we hung out and got ready that morning.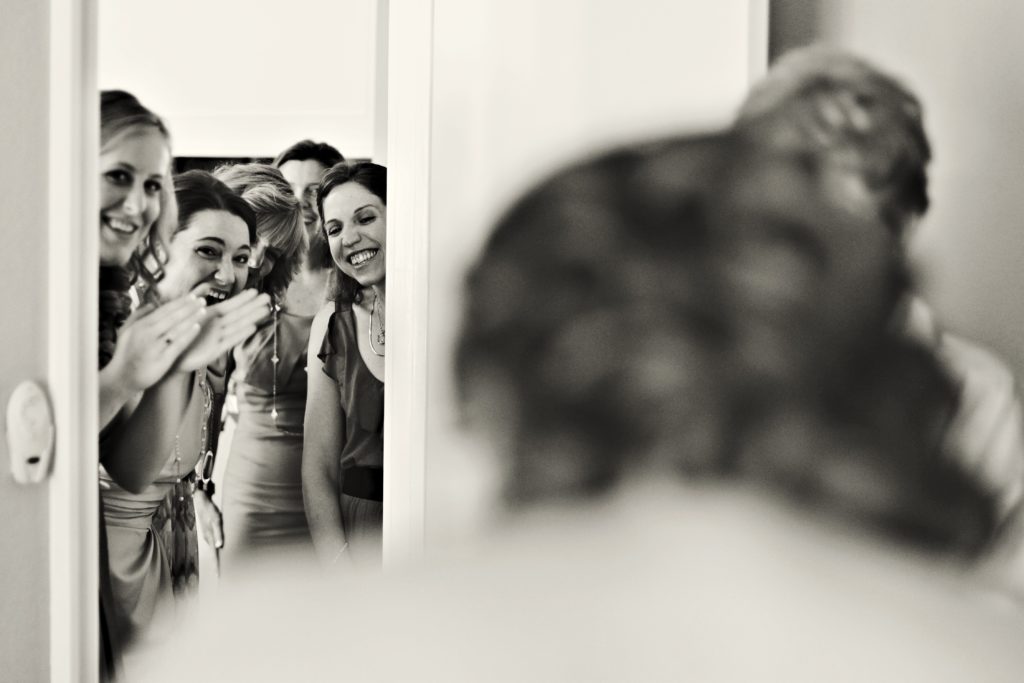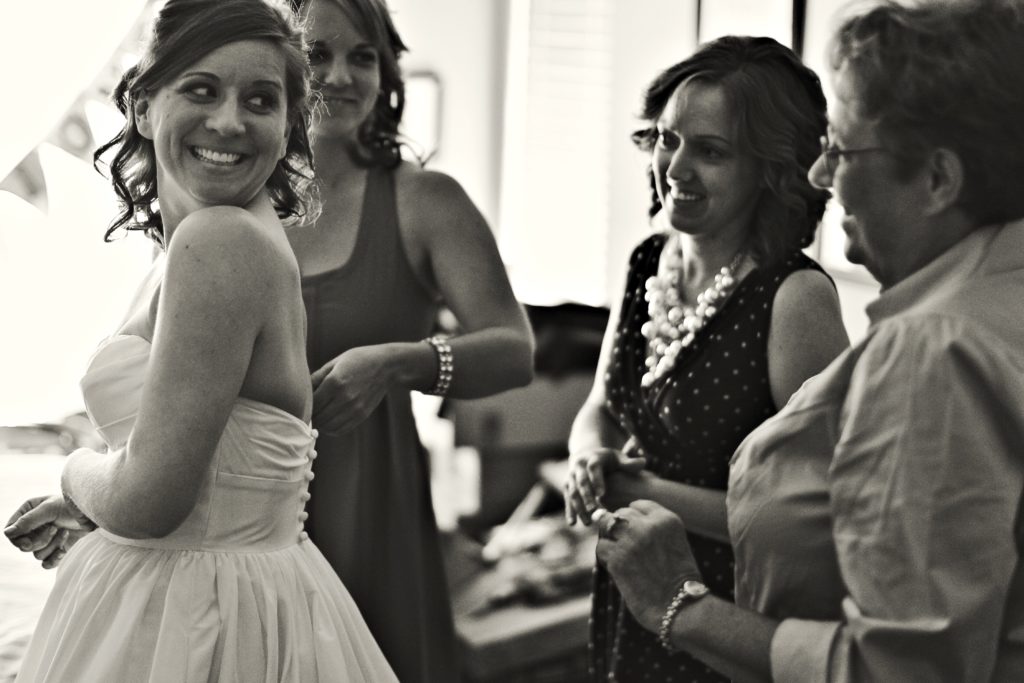 *Throughout the day, I felt beautiful and felt like myself, to the praise of God's grace. I couldn't stop smiling.
*I rode in the back of my friend Laura's SUV to get to the church and sitting down in my dress made me feel like a puffy cupcake.
*I was so glad to have my sister by my side the whole day. She looked amazing, and gave the loveliest speech at the reception.
*I loved hanging out with Trav and our wedding party while we took pictures that morning.
*And then boy was I excited to walk down the aisle! I was so ready to be Trav's wife.
*It felt really weird to be the bride and not the wedding coordinator at church.
*I loved, LOVED our wedding ceremony. Planning it with Trav and Kenny (our officiant and dear friend) was such a great experience. How lovely to have all of our favorite people in the same room, praising Jesus together for the good work he did on the cross and in bringing Trav and I together in marriage.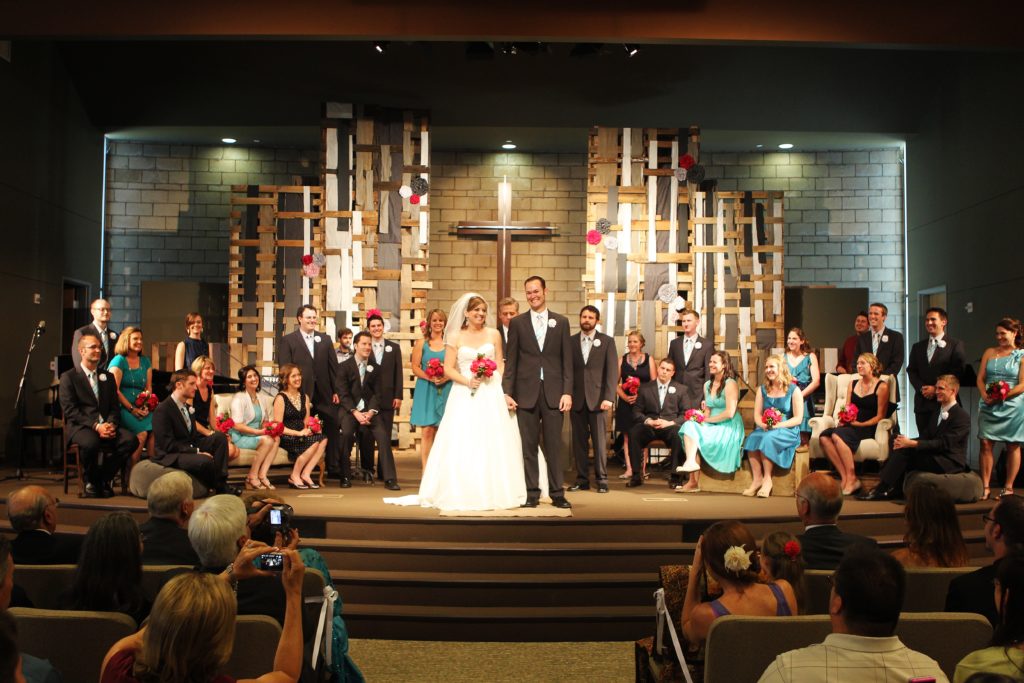 *I remember thinking that I wished I'd memorized my vows a little bit more. We went with traditional vows and Kenny would say a line and I'd repeat it. Right before my part started, I realized I needed to listen to Kenny very carefully so I could repeat the correct lines! ("Oh, geez, HazzyB! Don't mess this up!")
*Loved our dessert reception at the church, our exit down the front steps, and driving away in my uncle's beautifully restored Model A. It was dreamy.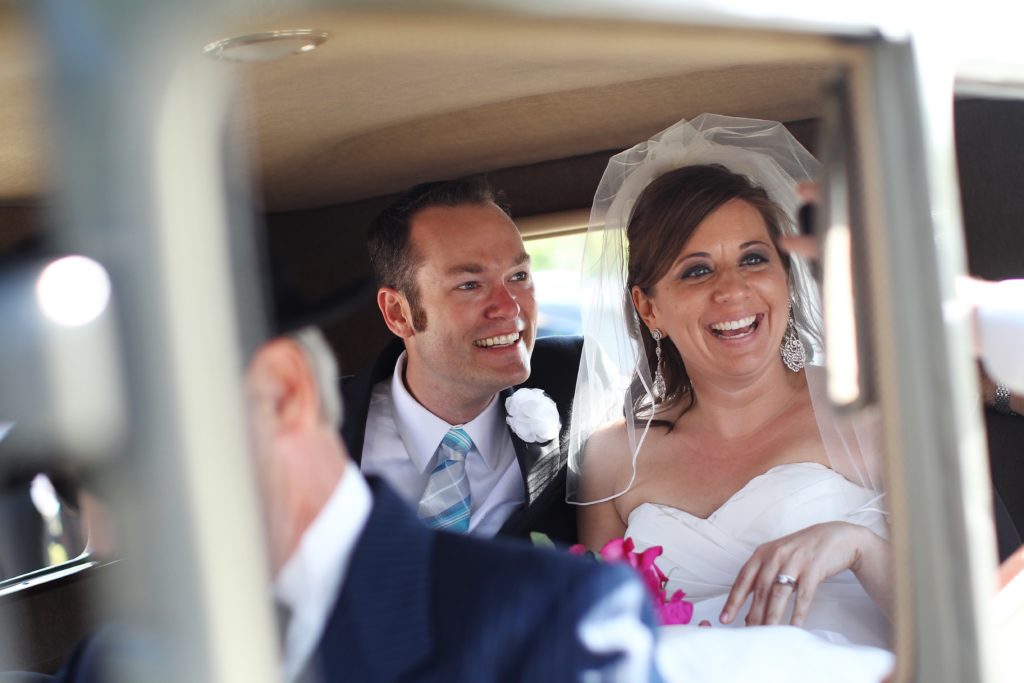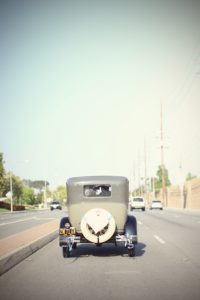 *Our dinner reception was SO FUN. Dinner: delish. Cake: yum, yum. Dancing: awesome. We were married! And having a fun party! Yay!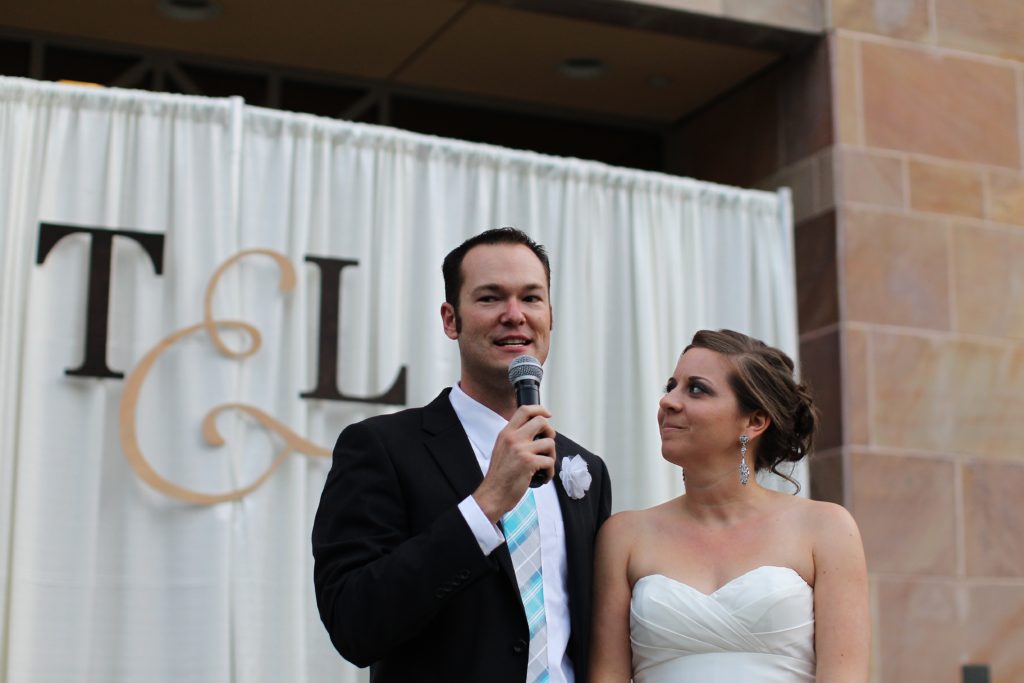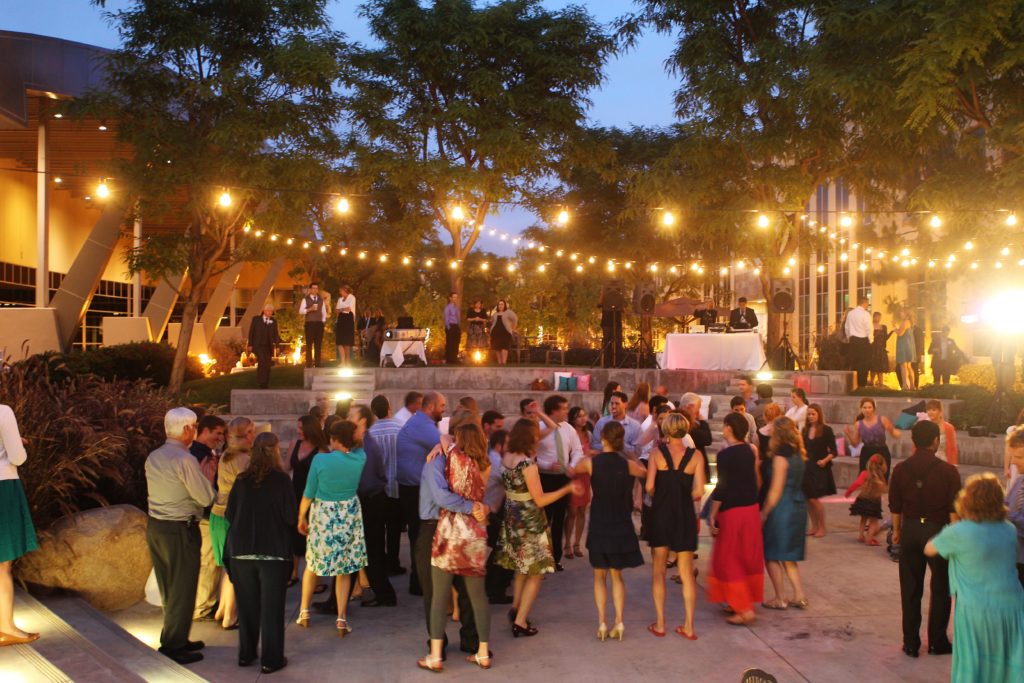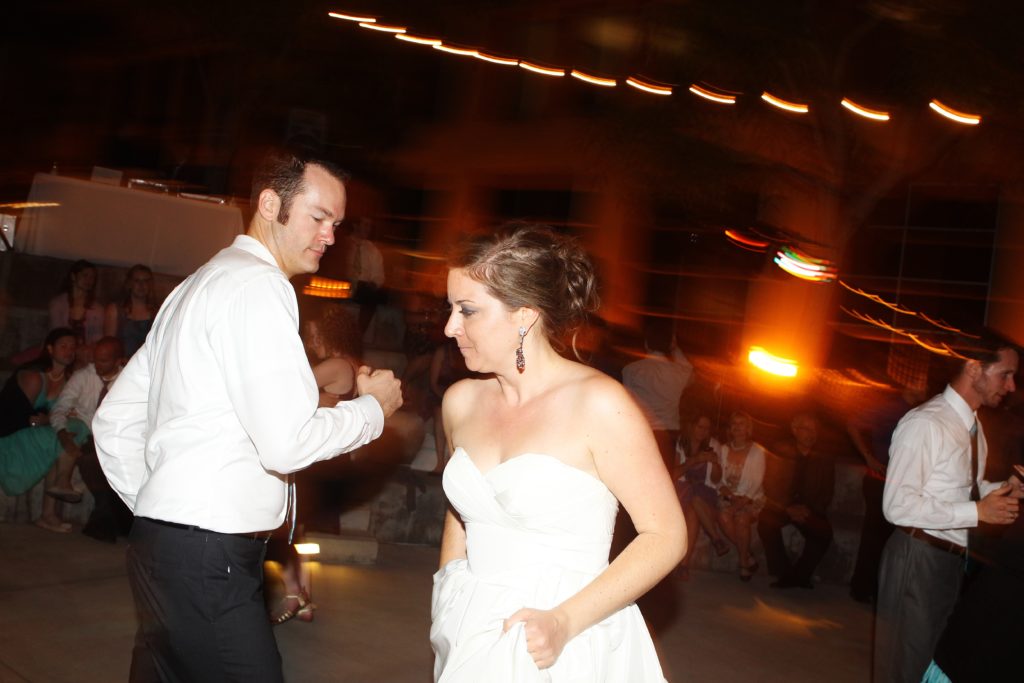 And as far as marriage goes, I feel like 5 years is a significant amount of time, but I also feel very new at this whole thing with a lot to learn still. Two big things affected our marriage this year- we had our second baby and we went to marriage therapy. And yes, the first one partly led to the second. Cade is the sweetest baby, but wowza, we were tired all the time and reached a point where we didn't have the energy to communicate clearly or love each other quite as well as we wanted to. We're big fans of marriage therapy- we went to a handful of sessions during our first year of marriage and gained a lot of helpful tools. Whenever we're asked for newlywed advice we mention the benefits of seeing a marriage therapist. So, we decided to take our own advice.
We saw Kevin for a few months in the fall, and I'm so glad we went. I think of our therapist as a neutral third party that is very insightful and highly educated in emotional intelligence. Really helpful when you and your spouse no longer know how to move forward in conflicts that keep happening. We weren't in crisis necessarily, but I could tell we were starting to develop patterns that could lead to crisis. Trav and I wanted to change direction before we ended up too far down that road. Kevin helped us keep talking and find new ways to move forward, even in a season with little kids and low energy. Actually, just the act of driving to Kevin's office and sitting there and talking for an hour each week meant a lot to both of us. We were effectively reminding each other that our marriage is a priority and that we want to have a healthy and growing relationship. It blessed me so much that Trav took time out of his schedule for it. And it was the best investment of money we made all year.
As a result of seeing Kevin, we've started going on date nights more often. They're on the calendar every week now. Some weeks we stay home, but we intentionally hang out after the kids are asleep. And a couple times a month we pay a sitter and go out for dinner. Nothing fancy most of the time. But we're together and I'm always thankful for the time with Trav. We also talk through a list of family stuff- Kevin calls them marriage meetings. Schedules for the next week, things coming up for the kids, financial updates, etc. Doesn't sound very romantic, but getting on the same page each week helps us feel really connected!
We also got to process parenting situations with Kevin, which was so helpful! Savvy was throwing lots of tantrums at the time and we had no idea how to handle them. We're still real new at this parenting thing! It was so freeing and encouraging to talk with someone who could guide us as we love and parent Savannah together.
I have a million other thoughts and reflections on our marriage running through my mind (the grace! the love! my sin! my growth! the fun!), but I'll stop here. I'm a big fan of marriage. It is the hard work that I expected it to be, but it is work that brings deep joy. I'm grateful for the gift of being Travis Austin's wife.
Happy 5th Anniversary, Babes!