Tap, tap. Is this on? It's been while, team. Let's see if I remember how blogs work.
One of the tricky things about getting back into something after a break is that the mental block keeping you from getting back into it grows exponentially as time goes on. The last year has been full, to say the least. We added a new baby to our family (hi Wes!), started homeschooling, and the world has suffered through a pandemic of illness, panic, and tension on a scale I've never experienced before. All of which has left me with little time for writing and even less confidence to publicly share any words with anyone. It all makes sense and I'm not beating myself up about it, but I'm also trying to figure out how to push back against the fear and insecurity and find my voice again.
Last fall, I bought a first grade writing packet for Savvy that came with various lesson ideas and worksheets. At the end of each unit they have a printable of an author hat that you can cut out and let your child wear while they write. I almost didn't bother making it for Savvy the first time we used one of the units, but then I remembered how her teacher from last year had the kids make fun hats now and then and they all got a kick out them.
One day, I explained the writing project we were going to work on, and then handed Savvy the hat, wondering if she'd care about it. Guess what she did? She put it on her head and said, "I'm an author!" with a huge smile on her face. And then she started writing.
The simple joy of it made me wonder if it would work for me.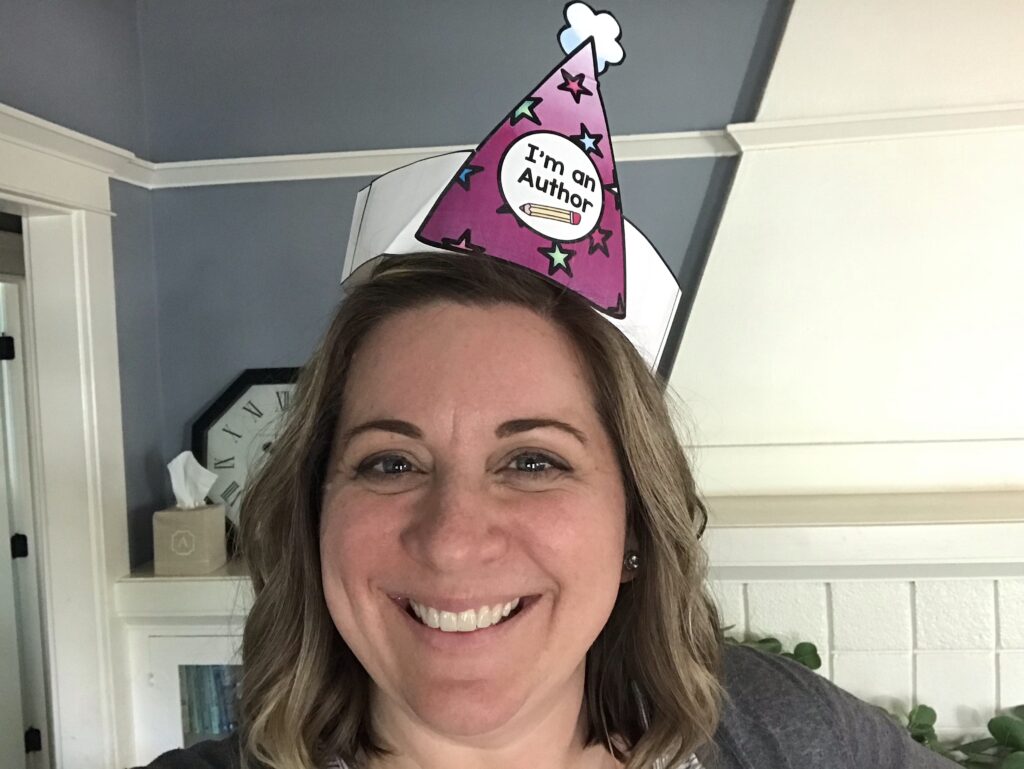 The hat magic wasn't quite as immediate for me as it was for her. I had to put writing on my to do list for a few weeks in a row of course, but I got to it eventually. Currently I'm also trying on a figurative hat that says, "I'm someone who doesn't over-edit." If you're reading this, it worked!
Do you have anything you're trying to start or get back into? Bible reading? Dating? Doing laundry? Painting? Try a funny hat!
P.S. Do you still like blogs? I do. Thanks for coming here to read. Say hi in the comments and I'll say hi back!