What have we been up to recently? I'M SO GLAD YOU ASKED. Here are a few snapshots from the last two weeks.
This first one is an excellent reminder to always look for good lighting. Cade was hanging out in his walker by the front door, which is a spot that gets great natural light at certain times of the day. He's always adorable in my totally biased opinion, but the amazing lighting takes it up a notch.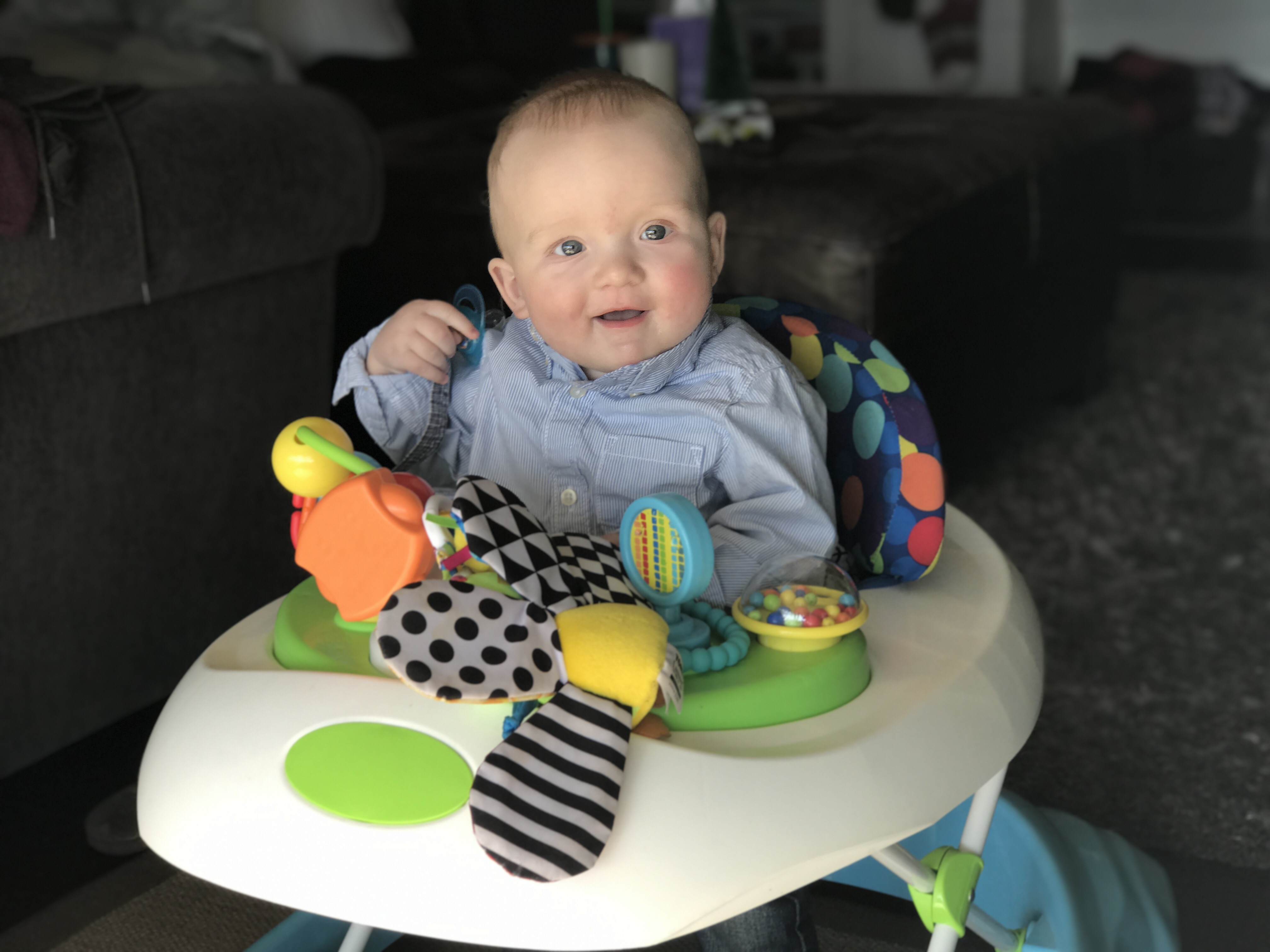 Savvy got a haircut! It's so fun. And easy to manage every day.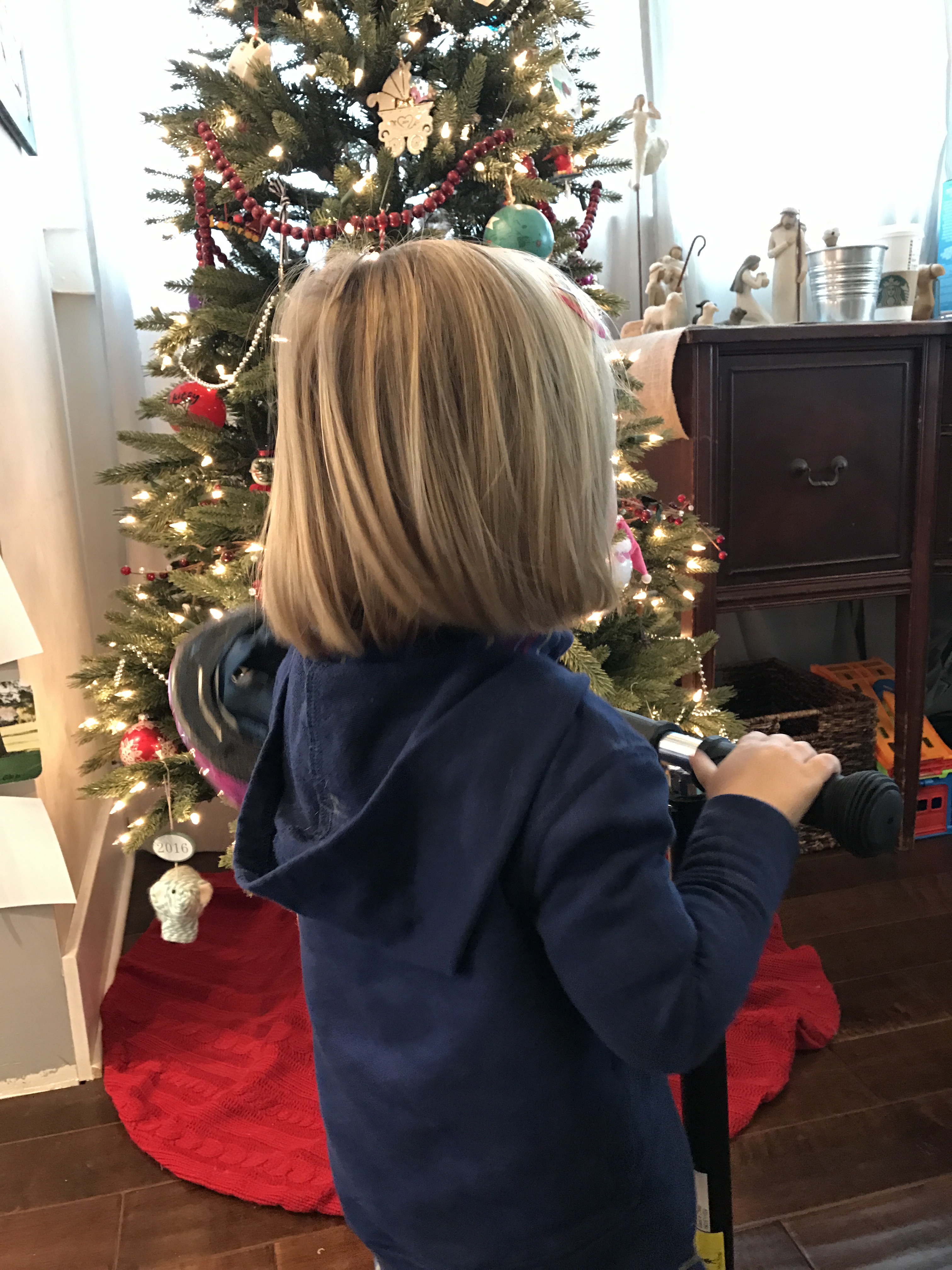 Anna and Luke came over to visit last week, and Luke and Savvy have the sweetest little friendship. Here they are all snuggled up, watching a show, no shoes, bellies out. Life is good.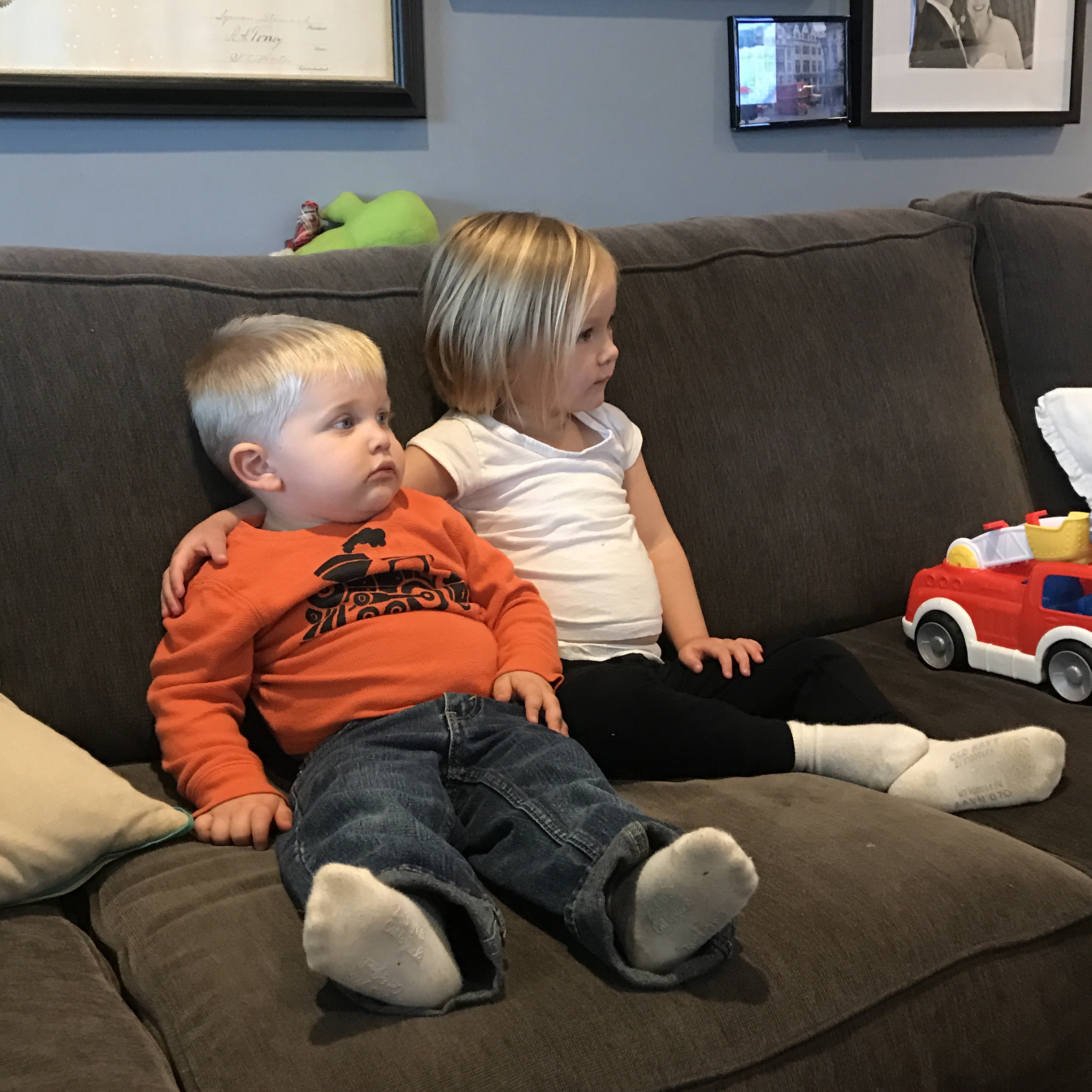 Savannah isn't always a fan of my camera, but one night when we were out for dinner she said, "Mama, take my picture!" Her good mood may have had something to do with the churro she was eating, but that's just a guess.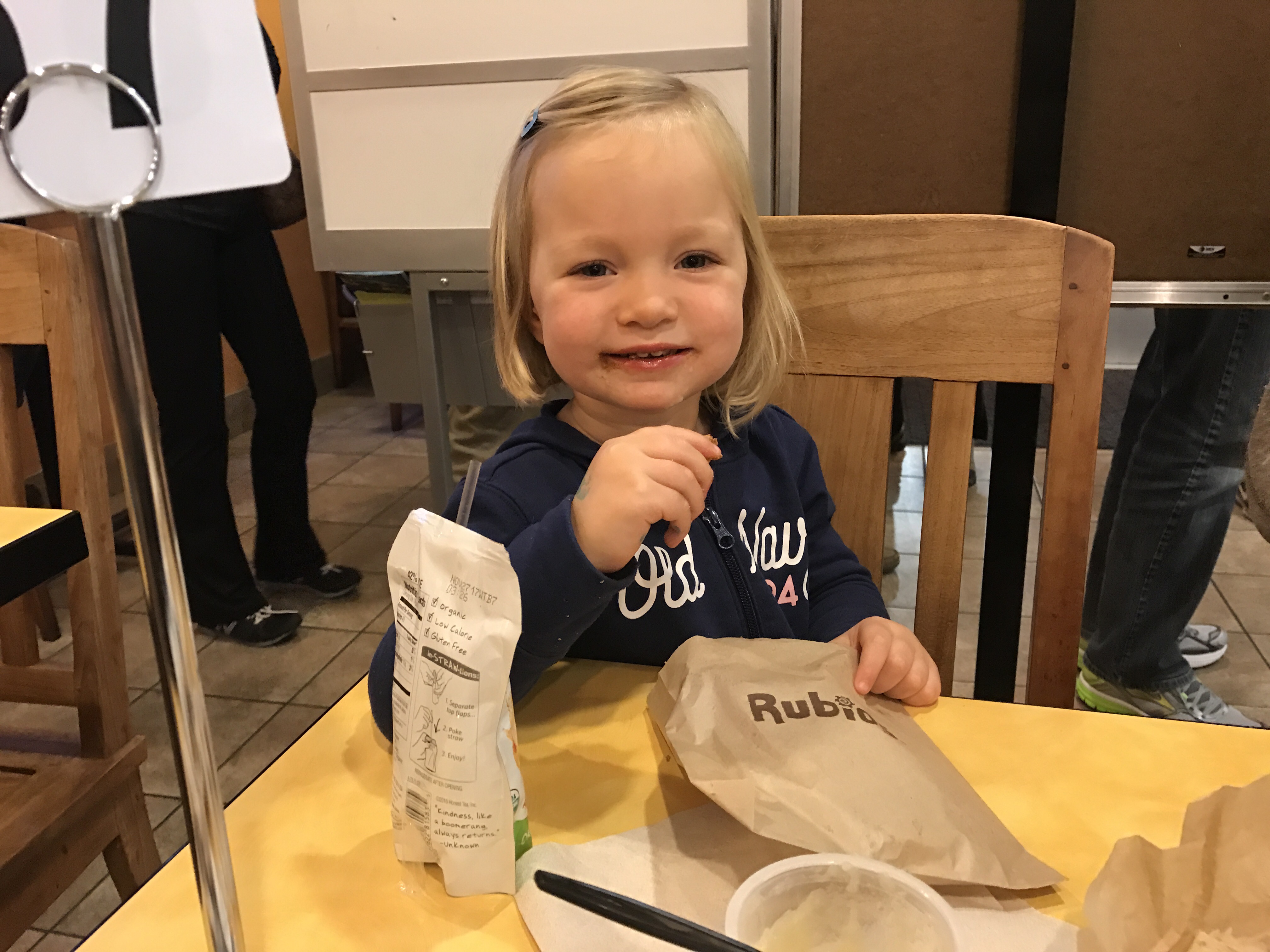 Elizabeth is our friend/babysitter/gift-of-God's-grace-to-me that lives next door and she loves making up creative games for the kids. This was Cade's first time participating.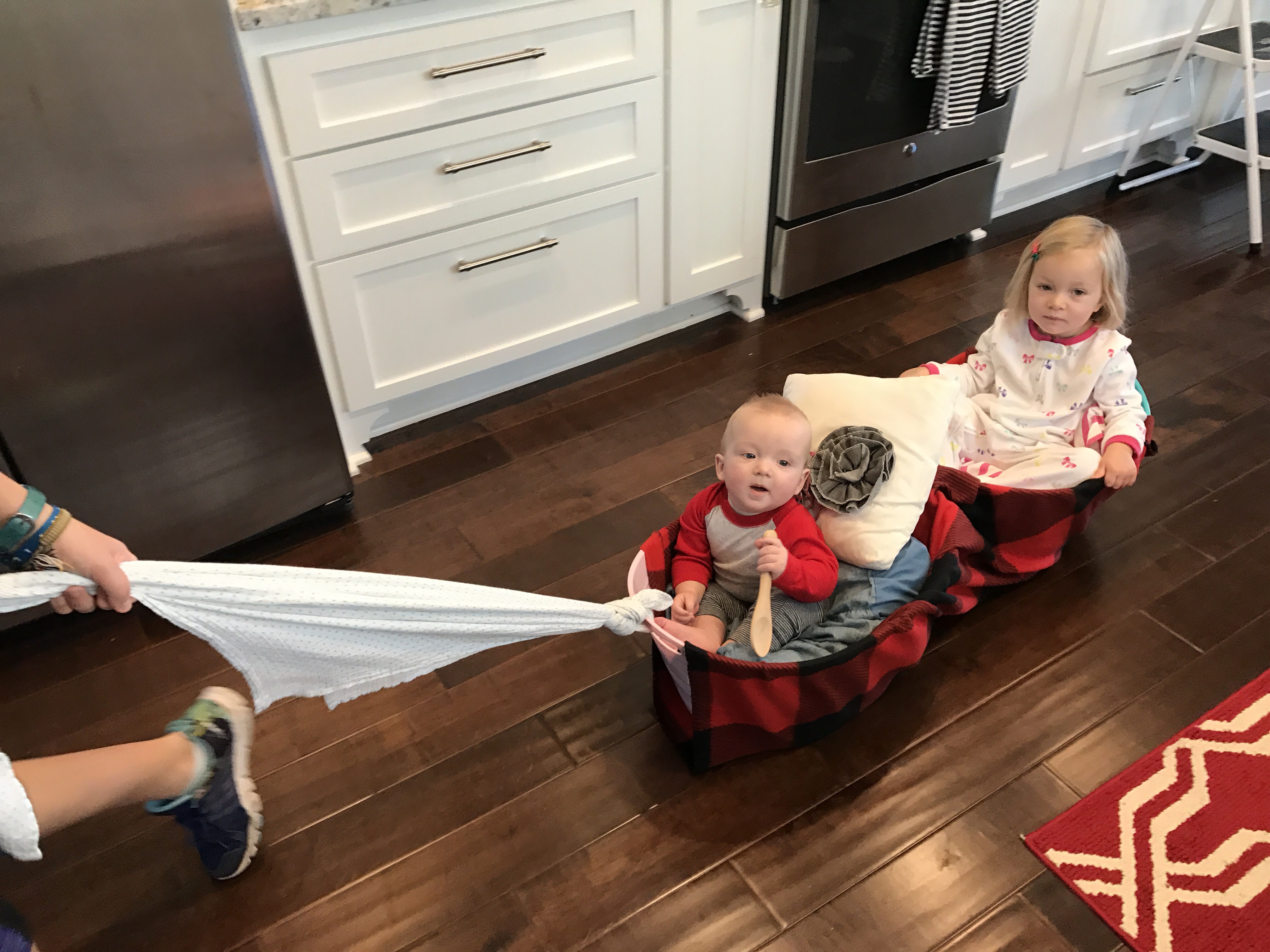 Trav worked it so Cade gave him a head scratch for a couple minutes. Well played, Daddy.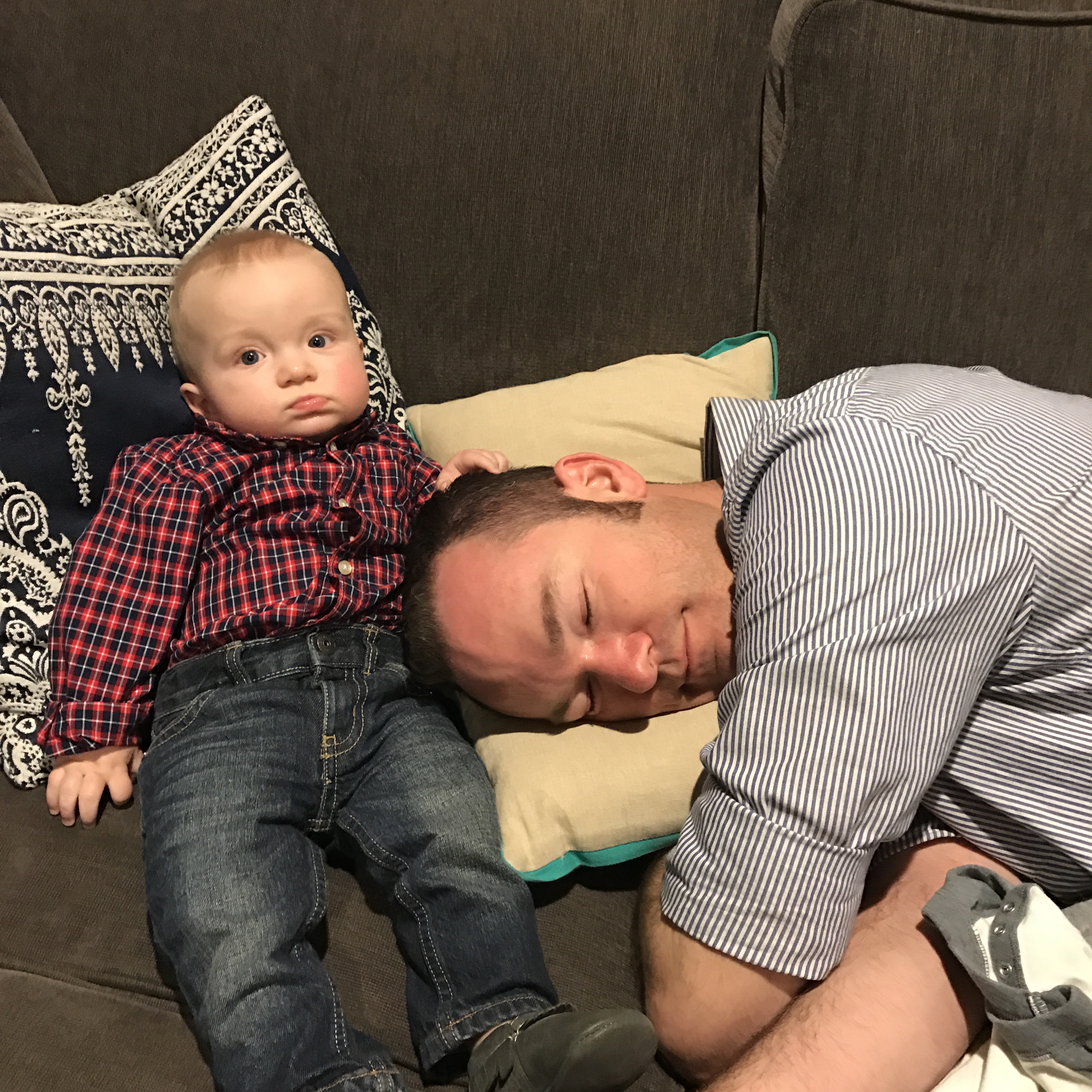 I organized my pantry this week! Here's the before on the left and the after on the right. Yes, that's Savvy's Halloween stash peeking out from the second shelf. It took me the better part of a day with all the stops and starts that come with doing a project with little people around. But I finished! And I feel like a total super hero every time I open that cabinet now.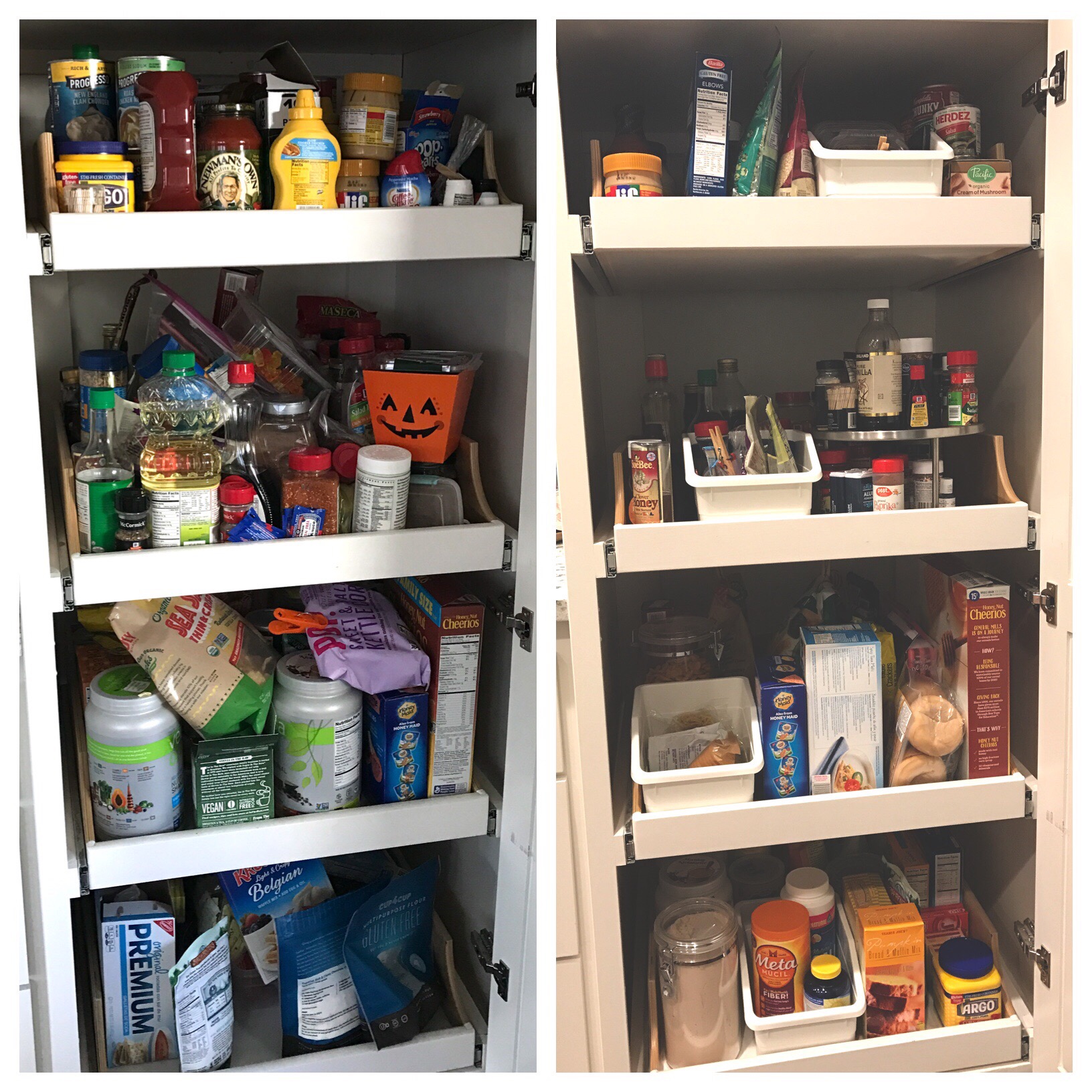 My parents come down to visit once a week, and it is such a gift. This week I really put them to work. Here's Dad feeding Cade, and Mom is playing a letter game with Savvy. I love seeing my parents as grandparents.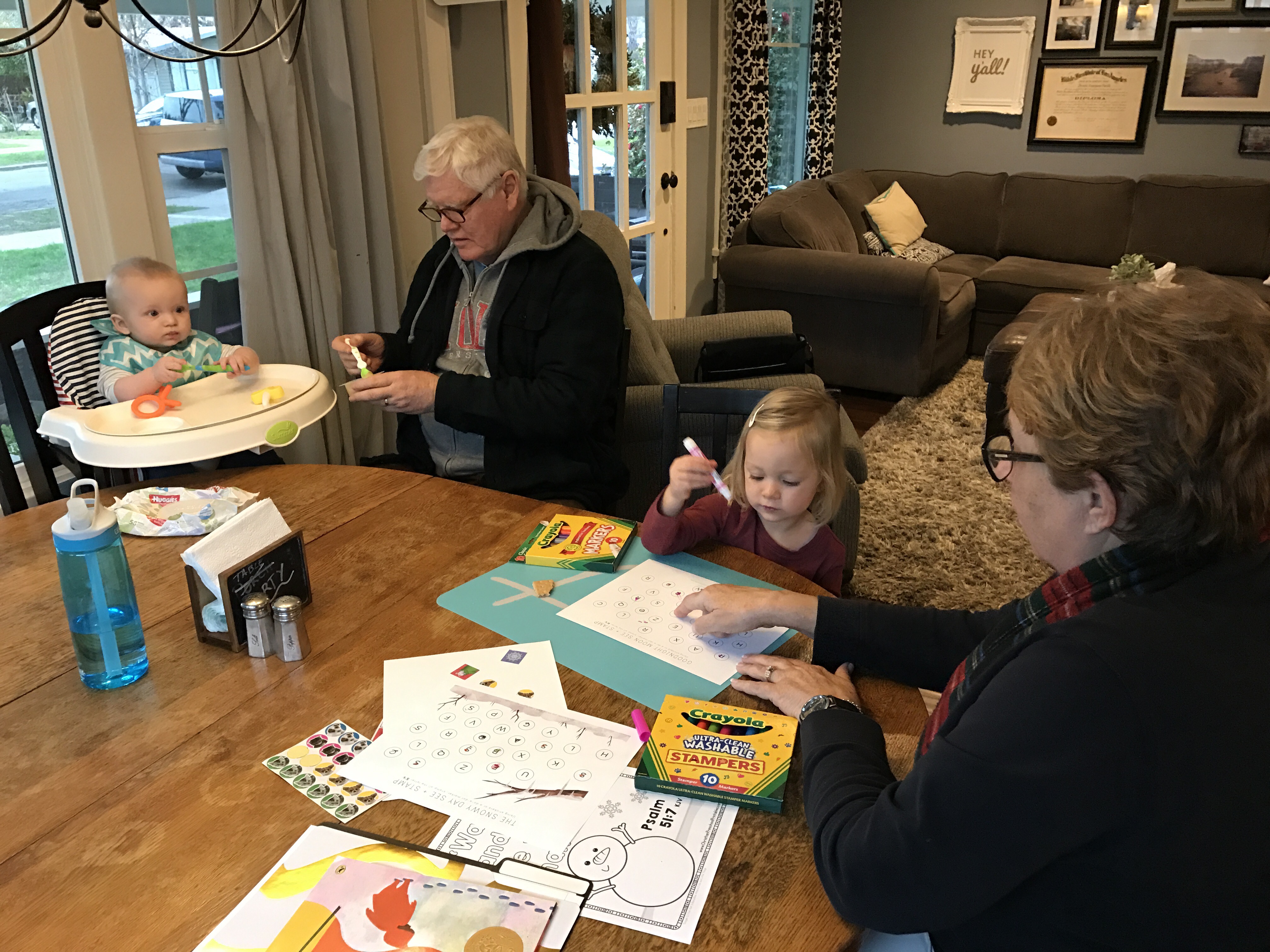 Mom and Savvy made puffy paint "snow" with shaving cream and glue. I covered a baking pan with foil for easy clean up. They used a few different utensils to make tracks in the snow, but mostly they just played with it.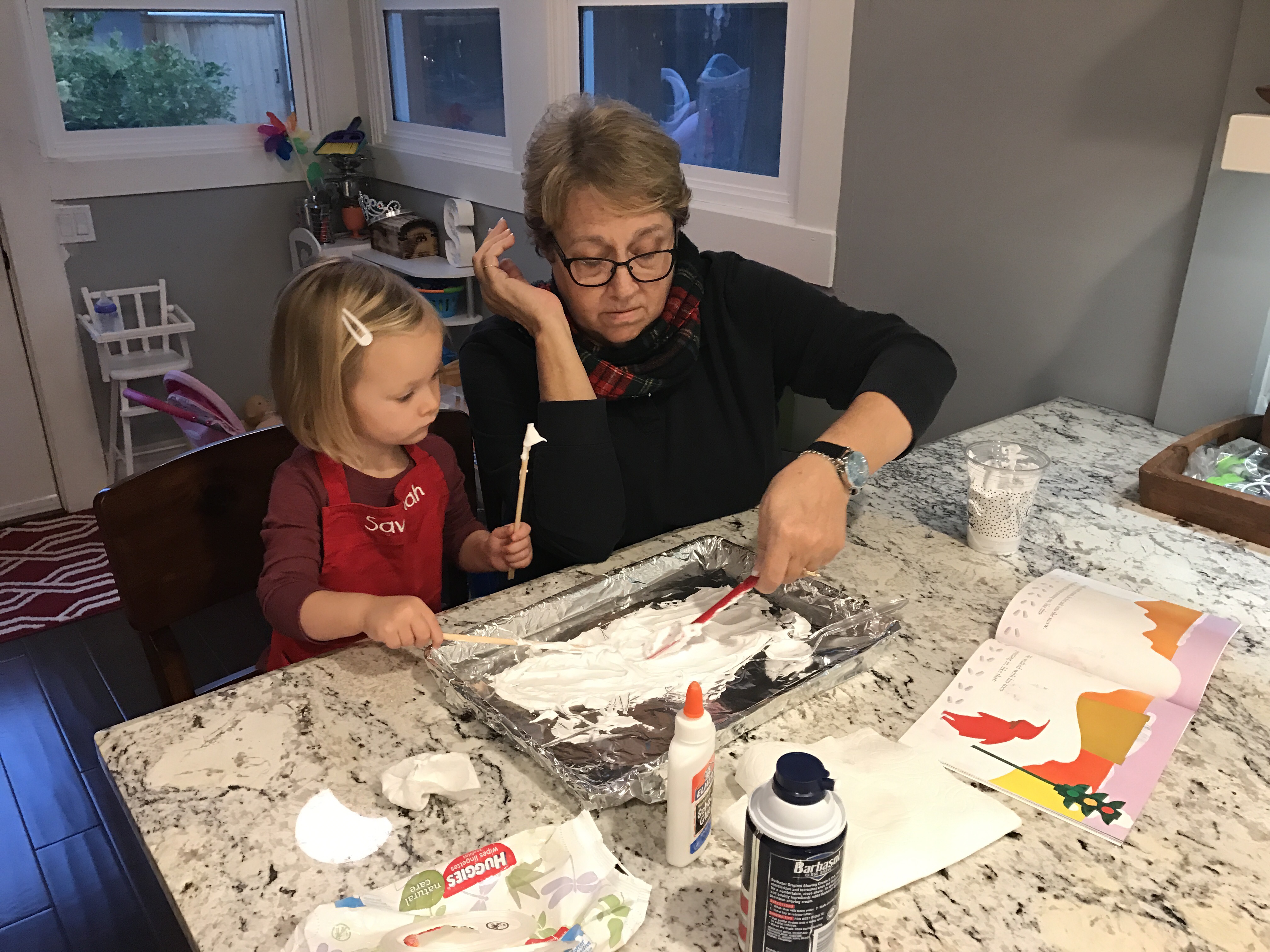 I get to babysit my niece, Shelbi, every now and then. I love having a chance to get to know her better. She is so sweet! Shelbi and Cade are only 4 months apart, so I've been reminded of the awe and respect I have for mothers of multiples. Two babies is a lot of babies! I mean, how do they even?!?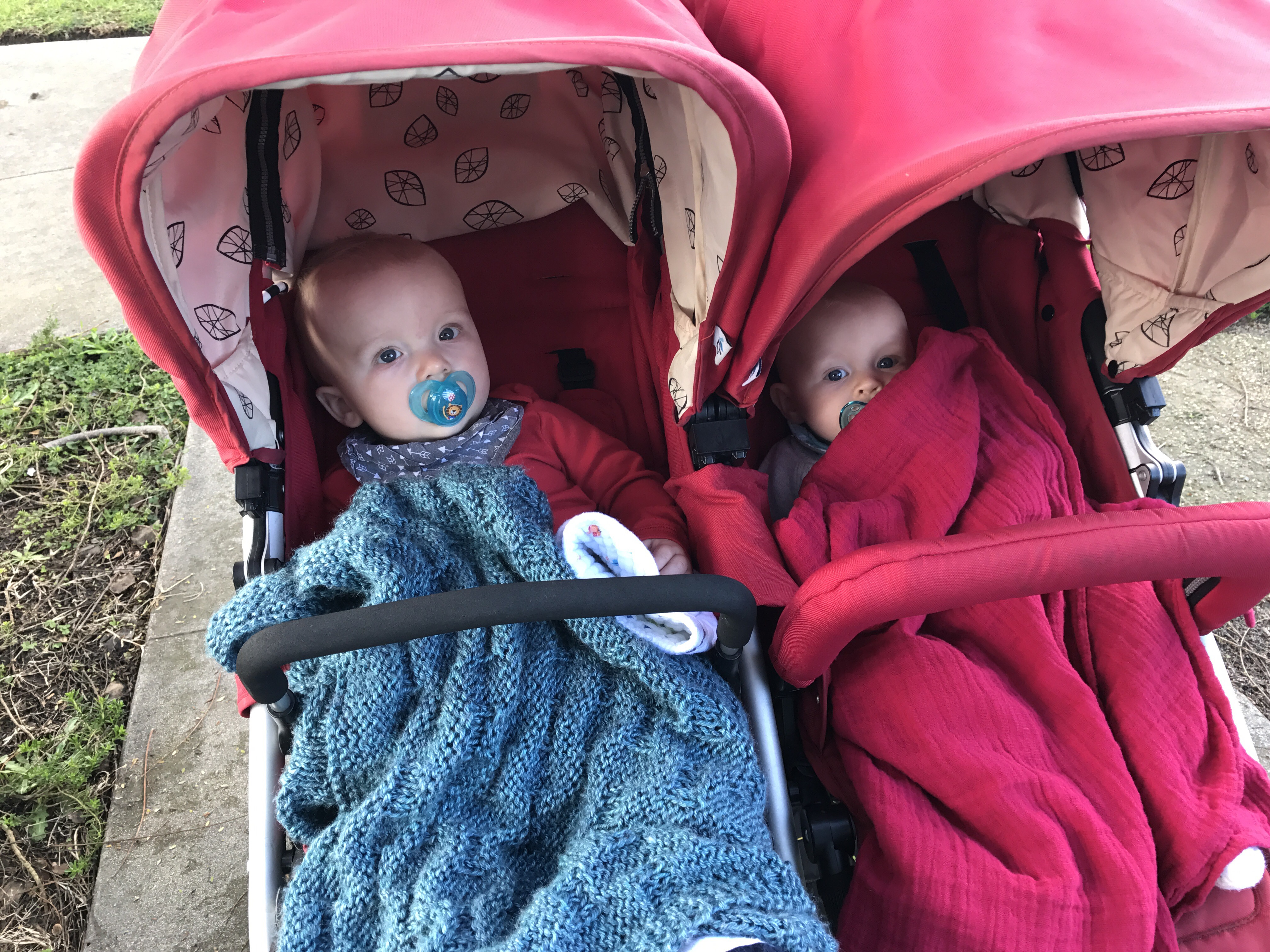 Savannah got a scooter for Christmas, so this is often my view these days. I gotta keep up!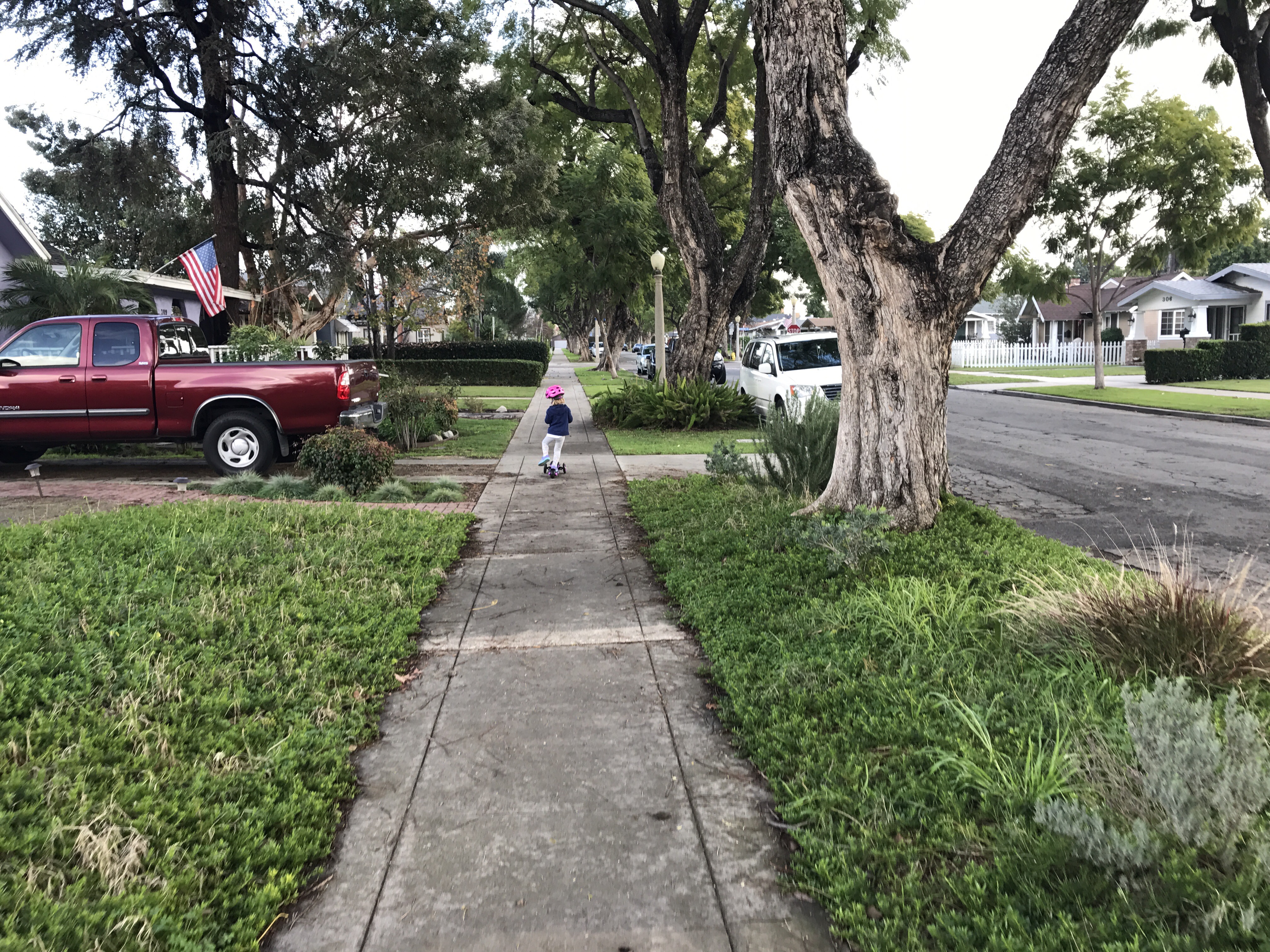 Happy weekending, my friends!